In the years leading up to the COVID-19 pandemic, a fascinating shift was underway. Each year, an ever-growing portion of the workforce was counting on freelance work for some or all of their income. It was a phenomenon that many industry observers referred to as the rise of the gig economy.
By 2020, there were 64.8 million freelance workers in the US alone. And experts predicted that a full 50.9% of the US workforce would be freelancing by 2028. Then the pandemic changed everything. Suddenly, millions of workers with full-time jobs found themselves out of work and exploring their options.
Their predicament sent the freelance boom into hyper-drive. But it also changed the nature of the decisions workers faced. Before the pandemic, most workers were content to use their freelance work to augment the income from their full-time job. But now, a growing portion of the workforce is looking for ways to turn their freelance work into full-time businesses of their own.
The scope of the change is staggering. In 2021, approximately 380 out of every 100,000 US adults became entrepreneurs each month. That's the highest percentage of new entrepreneurship in 25 years and more people are joining them every day.
But the fact is, it's not easy to turn a side hustle into a full-time business of your own. Starting a business requires funding. And it also requires multidisciplinary expertise that most people simply don't have.
There is some good news, however. It's that there are lots of resources available to help new entrepreneurs to find their way and make the most of whatever budget they do have.
This is one of those resources.
To help those looking to make the transition from gig worker to full-time entrepreneur, here's a guide to launching a one-person business on a shoestring budget. We'll cover where it's safe to cut corners, where it isn't, and how to market your new business without a massive budget. If you're ready, let's dive in.
Step 1: Begin Your Journey With Incorporation
If you're planning to turn your side hustle into a business, you must recognize one simple fact early on. It's that people will only take your new business as seriously as you do. So, it's not enough to dream up a name and start promoting it all over town. You have to turn your new business into a real, tangible legal entity.
That means you're going to have to decide on a business structure and incorporate your new business. But there are several options you can pick to do so. Unless you have a lawyer in the family—and if you do, you'll want to stay on their good side—you must begin by researching your available incorporation options.
Ideally, you'll want to choose the best fit that provides you with the right mix of liability protection, tax benefits, and flexibility. For example, if you're planning to stay as a one-person show for the foreseeable future, an LLC might suffice. But if you've got larger aspirations, an S or C corporation could be a better fit.
Be aware though, that depending on where you live, you'll need to pay a fee to register your business. In some places, you'll also pay an annual fee to continue operating—but the fees are typically small and the benefits are worth the cost. And this is an area where you don't have to splurge.
You can cut some corners here by handling the necessary filings yourself. You don't have to hire anyone to do it for you. It's not anywhere near as difficult as you might think.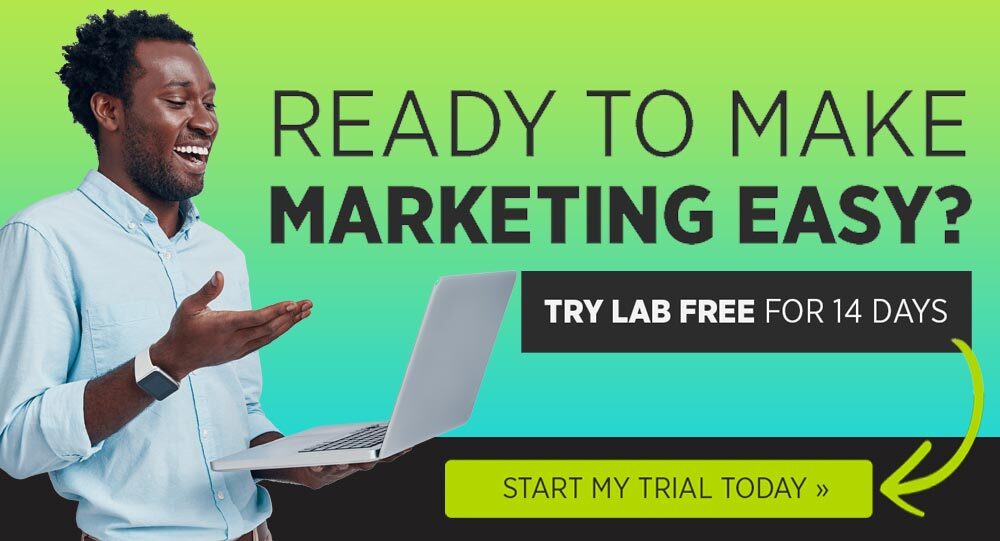 Step 2: Build an Online Presence
Once you've got yourself a bona fide business, the next step is to create an online presence for it. Besides doing quality work, this is the step that could determine how far your business will ultimately go. Fortunately—creating a robust online presence for your business isn't anywhere near as hard or as costly as it used to be.
Step one is to secure a domain name and build a website. Depending on the nature of your work, you might need to devote some significant efforts to do so. For example, if you're a graphic designer, you need your business's website to show clients how fantastic your work is. If you're trying to build an eCommerce brand, you'll need a site with a built-in shopping cart system, payment processing, and drop shipping integrations.
The good news here is that most solo businesses can turn to any of the multitudes of low-cost website builders to get a high-quality website up and running. Most won't cost more than $20 per month and come with everything you need to get started.
Beyond a website, the other components of your business's online presence will consist of social media accounts, which shouldn't cost a thing.
Step 3: Identify Your Target Market
You may have noticed by now that the steps we've covered so far aren't very challenging — nor are they particularly costly. But your next steps will require you to spend a bit more money. That's because they'll involve marketing your business to potential new customers to keep your bottom line healthy. And although there are ways to contain some of those costs—which we'll discuss—some spending will be inevitable.
Before you move on, though, you're going to need to figure out who you need to target to avoid wasting what little upfront marketing budget you have to commit to the effort. To identify your target market, you should begin by creating a profile of the clients you had as a part-time freelancer. You'll want to identify what they have in common, as well as what services they needed most often.
The idea is to try and define what your ideal customer looks like so you can find more prospects that fit their description.
And if you've had a diverse set of clients up to this point, don't fret. You can use their individual profiles to create multiple target audiences. In some ways, you may be better off that way. It'll make it much easier for you to employ market segmentation in your later marketing efforts.
At this stage, however, you should focus on identifying the customer profile that represents the largest targetable audience — so you won't run out of potential customers as you're getting off the ground.
Step 4: Devise and Execute a Startup Marketing Strategy
With your online presence all set up and your target audience identified, the next thing you'll have to do is get to work attracting potential customers. And that means devising an appropriate marketing strategy and executing it to perfection.
How much you'll need to spend will depend on your particular skill set and willingness to get in the trenches and work. But it's just fine to start off with a limited marketing budget. In fact, some marketing experts see that as a natural place to start.
When starting on a limited budget, the one thing everyone has is 'time'. We all have the same 24 hours. So use this time to your advantage and build your product, brand, or service.
When starting any business, you need a consistent flow of customers!

To attain them, you need to work hard to drive potential customers to your website. When money is limited, you need to make use of writing website content so it ranks on Google and drives traffic. You do this by building relationships with other website owners who can recommend your website and business.

As your customer base grows and you become busy, 'time' then becomes a problem. But now, you have 'money'. With this regular flow of money, you can start outsourcing your digital marketing to an expert and grow your online business even more by using Google ads, Facebook ads, LinkedIn ads, email marketing, SEO etc. Using experts in their field allows you to stay focused on what matters most to you…your business!

John Cammidge, Google Ads specialist from the UK.
Even when you reach the point where it makes sense to outsource some of your marketing workloads, there will always be a place for you to contribute to your own cause. You might, for example, contribute a regular blog column to your website and social channels. Doing that helps to keep you connected to your customers. You might also use your specific skills to create an online course that will function as a traffic magnet on your website in perpetuity.
Step 5: Make Your Early Customers Your Raison d'Être
At this point, all that's left to do is to keep working on your marketing efforts and wait for them to bear fruit. But when they start to—in the form of new customers calling on your business—you're going to need to pivot fast.
To put things simply, you need to make your initial customers the center of your world.
That's because keeping your first batch of new customers happy is the secret to making your business's early growth sustainable. In short—you need to prioritize customer retention in the earliest stages of your business if you want to build the kind of financial wherewithal you'll need to be more selective later on.
And the best part of reaching this stage is that it means you've successfully turned your side hustle into a real and viable business. At this point, your new company is no longer theoretical. It's real and it's—hopefully—paying your bills.
From there, the sky's the limit.
Your new business will take you as far as you're willing to go. And you'll never have to return to anyone else's payroll again. Before you know it, you'll be the one cutting paychecks to others.
But that's a topic for an entirely different article—which you're welcome to write now that you've got the requisite business experience.