In a profession like marketing, it's your job to keep things fun, engaging, and interesting. It's all about creating the new and great product, the flashy and irresistible sales pitch that makes people want to buy, and then converting more sales then you can count.
So then why does it feel like sales pitches can be so… mundane?
Every marketer will eventually fall into a rut with their customer where everything becomes the same old thing. The new product, the sales pitch, the sale. Over and over again. Until you become so disinterested in your sales pitch that your customer becomes disinterested too. Then sales start dwindling, and you're stuck wondering "why aren't my customers engaging with me anymore?"
We get so caught in our own routine, thinking about our single process and our own goals, that we completely forget about the person we're supposed to be helping: the customer.
Depending on how big your business is, it's easy to start thinking of customers as numbers on a page. But they're real people, and just shoving a product in front of their face isn't going to get them to buy. You need to understand who they are, and why they would be interested in your product in the first place.
You need a change in point-of-view to be truly successful…
You need to start thinking about your product through your customers eyes, because then you can create copy that will work every time. You need to move beyond just selling a product—you need to write a story.
Stories have real impacts on us—they're engaging, emotional, interesting, and memorable. There's a reason why old stories have been passed from generation to generation, and we remember our favorite books and movies so well they become fixtures in our minds. People connect with stories. But when's the last time you remembered a cookie-cutter chunk of copy?
Using a narrative in your sales pitch goes further than just telling your customers what your product does. That's because, when done right, narrative is centered around your customer. Instead of selling the customer on what the product can do for them, you should sell the customer on what they can accomplish with the product.
Remember that characters are the forces that move a story forward… and your customer is definitely the protagonist.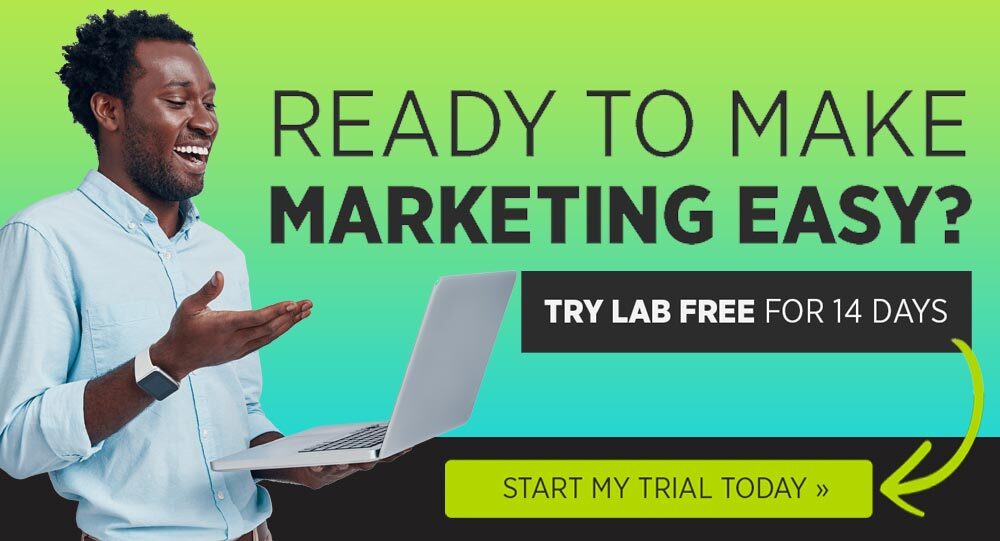 How to Create a Narrative
Teaching you how to creative an effective narrative would take an entire book series, not a blog post. It takes a well-thought-out process and a lot of creativity. Especially when you want to avoid a cliché narrative—you want to create something that is customizable.
Not only to the different products/services you sell, but to the different customers you are selling to. Although there may be some similarities, every customer is different—the story of their success is something that needs to be uniquely captured (But don't worry, we aren't going to tell you to write a whole novel for each new customer).
But to get to the point that you're a story seller instead of a storyteller, you have to begin with the basics.
1. Understand Your Customer Avatar
Before you can create the narrative arc for your customer, you have to understand who they are in the first place. You need to understand what they want, what problems they may have, their pain points, their goals, and everything in between. If you don't put in the time to really understand your customer, you'll inevitably revert to the old, cookie-cutter writing that fell flat before.
Figuring out the specifics of your customers is something that can seem difficult, but luckily we've got resources available to help you fully understand your customer avatar—that includes a downloadable Customer Avatar Worksheet that makes identifying your customer avatar as simple as it can be. Filling out this worksheet will help you answer all the questions you have about your customers, from demographics to objections they may have in purchasing.
Then, once you understand your target audience and who you're selling to, you can do a much better job at accomplishing step 2.
2. Frame Your Story
This is probably the most important part of the process and doing it effectively can be difficult when you're first trying out using a narrative. But remember what we said earlier: characters are the forces that move the story forward, and your customer is the protagonist.
When you're creating the narrative arc, it's important to have your customer as the hero at the end. The person who wins the gold medal. The one who saves the galaxy. If you remember the ultimate goal is to make your customer the hero of the story, then the rest of the story should fall into place.
So, if your customer is the ultimate hero of the story, then what does that makes you? You're the guiding figure and the mentor—the one that helps the main character transform into the hero that they are destined to be. You're the Dumbledore to Harry Potter. The Yoda to Luke Skywalker. You are the one that equips the hero with what they need to be successful. And your product is the lightsaber.
You have to make sure you do this right though, because too much emphasis on what you can do will take the focus off of who is important: your customer. People like stories about them, especially when they are good. While you play an important role, you don't want to overstate it in the context of the narrative.
3. Discuss the Obstacles in Their Way (and How Your Product Fixes Them)
Just like any good story, your narrative needs conflict, and, depending on your product, industry, or clientele, it may not be that hard to find. If you've already been able to talk to your prospective client or customer, there's a decent chance they already told you what their problems are. But, if you did a deep dive into who your customer is in Step 1, then you were probably able to identify their pain points. Now you have to make those pain points painfully apparent.
Once you have laid out the obstacles, next comes the fun part.
It's time to sell. You've done all of your framing and storytelling to get to this point: introducing your product. You should hit all the ways that your product will help your customer overcome his or her problems and provide solutions that they wouldn't otherwise be able to accomplish without it. If you've done a good enough job at creating the narrative, then this part should be easy, efficient, and effective. By the end, your customer will understand what your product is capable of and how it can help them, and it will go much further than just laying it out on a bulleted list.
4. Paint the Picture of Success
Once they know what they can accomplish with your product, you then need to help them look toward the future. It's a future where they are achieving their dreams, or saving more money, or doing better for the planet (basically the opposite of their pain points. Once they envision where they'll be if they use their product, they aren't just going to buy, they're going to tell all of their friends about it too.
This is the process from a birds-eye view. There is a lot of work in between those steps to make the process truly effective and, again, it would take a book instead of a blog post to explain it.
But there is a resource available than can help you how to harness the power of a narrative and convert better than ever before.
Donald Miller, the CEO and author of StoryBrand, is a foundational thought-leader around selling with stories and has founded a successful business around that approach. He is offering a workshop for anyone looking to expand their sales game by mastering the art of the narrative, and all you need to do is sign up. Now that you know the basic process, he can fill in the gaps, answer any questions, and truly teach you how to use a narrative better than anyone else.
Once you combine the power of stories and sales, your business's potential will be unlocked. All you have to do is learn how to do it.