It's finally the 10th Traffic & Conversion Summit! And we recorded this special episode live from the event floor. Garrett goes over some of the top takeaways of T&C 2019. He covers the biggest shift yet in digital marketing, embracing the marketing community, and then talks quiz funnels with Ryan Levesque.
Links and Resources Mentioned In This Episode
Traffic & Conversion Summit
Ryan Deiss on the End of Marketing As We Know It (And I Feel Fine)
Bucket.io
(NOTE: Need a helping hand with your digital marketing efforts? Or maybe you just want proven, actionable marketing tools, tactics, and templates to implement in your business? Check out the latest deal from DigitalMarketer, and you will be on your way to helping your business grow.)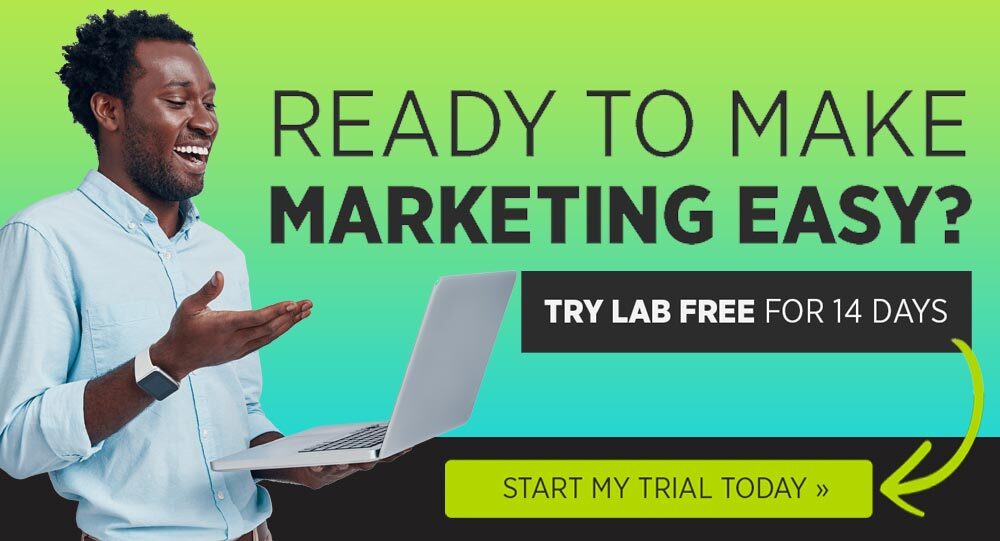 FULL EPISODE TRANSCRIPTION
Darren Clark:                This is The DigitalMarketer Podcast.
Darren Clark:                Today we're live at Traffic and Conversion Summit 2019 in San Diego, with your host Garrett Holmes and Ryan Levesque.
Garrett Holmes:           What is up everybody and welcome to the show. Oh man, what an experience Traffic and Conversion Summit has been. We've seen some amazing speakers. Last night we had Rachel Hollis. The night before, we had Richard Branson. But, there has just been so much tactical, actionable content here at the summit. It's funny because, we decided to say, okay, if somebody packs their schedule here at Traffic and Conversion Summit to the brim where they go to every session that they possibly can, they can still only make it to eight percent of the entirety of the sessions. That just blew my mind that you can pack your schedule, there's that much content. It's just been so cool to see all the speakers get together, to see all the attendees get together. It's been a whole lot of fun.
Garrett Holmes:           I've been downstairs, as you'll hear in the next coming weeks. I've been interviewing some amazing people. Dave Rogenmoser from Proof, Scott Degrossier from Wicked Reports, Daniel Harmon from the Harmon Brothers. We've done some amazing interviews down there and I can't wait for y'all to hear them in the coming weeks. It has been such an amazing year here at T&C. There have been so many big, big takeaways but, the one that has been sticking with me the most is, the fact that in 2019, this will be the first year that digital ad-spend surpasses traditional marketing spend. I mean, we're talking about fully legitimizing digital marketing as the leader in marketing throughout the world. This is a crazy tipping point for us as digital marketers and, being here at Traffic and Conversion Summit, and being amongst family, it really has felt like a tight-knit group.
Garrett Holmes:           I was talking to some people last night at the Marketer's Ball after the events, and it really felt like we were all home. This was the year where it all just came to a head and it's like, okay, we're ready to take on the world with digital marketing. That's the new norm. It's just really cool to see Ryan start off the event by talking about that, and then that just echoes through the entire event and gets people so excited about what's to come in 2019. It's gonna be a hell of a year and I couldn't be more honored to be a part of this community. But, for now, we've got an awesome, awesome interview that we captured on-site, live, just so random. I was walking past the podcast booth and there's Ryan Levesque sitting there with Darren and I'm like, okay, let's do this.
Garrett Holmes:           We hopped in the booth, recorded this short and sweet little episode. But, I tell you what, this is super, super actionable and I was just sitting there looking at Darren, mind blown as he was going through this stuff. He's gonna be talking about quiz funnels and, if you don't know what a quiz funnel is, you're gonna wanna write this down. Enough of me, without further ado, Ryan Levesque.
Garrett Holmes:           All right, everybody. I'm here joined live at Traffic and Conversion Summit. Well, I guess you're not listening to this live, but live enough. Ryan Levesque is sitting right in front of me and we're gonna be talking about some cool things called quiz funnels. Ryan, how are yeah?
Ryan Levesque:            Garrett, it's awesome to be here man. Super excited to be talking with you.
Garrett Holmes:           Yeah, it's great to have you here in our little, makeshift podcast studio. Maybe I'll post a picture to the site, 'cause it's actually really cool.
Ryan Levesque:            It's so fancy. It's so posh.
Garrett Holmes:           Darren did a really awesome job with this. So cool. So, quiz funnels, let's start with the basics. What the hell is a quiz funnel?
Ryan Levesque:            A quiz funnel is a funnel that is a top of funnel strategy, where you have a quiz on the front end of your funnel to drive your leads in and, on the back of that quiz, on the outcome, you are selling something. You're either selling a product. You're driving people to a webinar. You're driving people into a video sales letter or written sales letter designed to sell your product. Quizzes work incredibly well because, they tap into the psychology of self-discovery. It doesn't matter what market you're in, whether you're in the golf market, the weight loss market, if you sell B2B, B2C. The thing that your market cares about more than anything else in the world is me, myself, and I.
Garrett Holmes:           No doubt.
Ryan Levesque:            If you can teach people something about themselves, if you can offer that promise of self-discovery, it's a universal, incredibly compelling, psychological hook that any business can use.
Garrett Holmes:           Is this something that you send out to cold traffic? Is this something that you put right in the forefront of your website? Where does this live and how do people find it?
Ryan Levesque:            This is a strategy that you can use with virtually any traffic source. You can use it with endorsed traffic if you're selling through affiliates or joint venture partners. You can use it with your own email list or your own audience, but it's arguably most powerful as an acquisition strategy on cold traffic, specifically using Facebook advertising and Google advertising. Some of the numbers that I like to share with people is, we've done this in 23 different markets, generated over 4.2 million email subscribers using quizzes alone and, on the back of those leads, generated over $130 million in revenue. That's a big question people always ask. They say, do quiz funnels yield worthless leads or do they actually yield buyers?
Ryan Levesque:            The answer is, they can yield some of your most engaged, interested buyers because you're taking people down this path that allows you to customize your messaging based on a person's answers to the quiz.
Garrett Holmes:           Quizzes as I know them, I'm from the publishing industry so a lot of stupid quizzes, like colorblind vision tests and all these silly … I think the worst one I saw was, which Disney Princess as a cold cup of water are you? I'm like, they're just going crazy with them. Anyways, applying these to your business, how do you come up with a concept that actually works to drive those qualified leads, that isn't just a random quiz that goes out there and tells somebody what Disney Princess they are?
Ryan Levesque:            There's a framework I teach and quizzes have three parts, attract, diagnose, prescribe. The attraction piece is you need a hook on the front end that's compelling, where people are excited to take it. The questions in the quiz are designed to diagnose someone's situation, so in your outcome you can prescribe the right solution for them. Now, in that prescription phase, you actually wanna start with that. You wanna start with your offer. The big mistake people make is they say, I'm gonna come up with a really interesting, fun, creative, funny quiz that has no tie into your product. You start with your products.
Ryan Levesque:            There's a framework I teach that's called Bandaid Cure. Bandaid Cure works like this. If you think about, you've got little kids or you can think about when you were a little kiddo. Your little kiddos riding the bike outside, riding the bike, falls on her knees, skins her knees. She runs inside and what does she say? She says, mommy, I need a …
Garrett Holmes:           Band-aid, right.
Ryan Levesque:            Mommy, daddy, we know the Band-aid isn't gonna make her knee feel better but, you have to meet the child where they're at before you can say, honey, we need to put an ice pack on it. Or, honey, we need to give you a little bit of Tylenol. The quiz framework works like this. The Band-aid is the result of the quiz that you deliver to people for free. It's the thing they think they need but, on the back of the quiz, what you sell people, is the cure. The thing you know they actually need. The quiz takes people down this path to give 'em the right band-aid for them, and then you make this pivot and transition and say, here's your band-aid but, if you really wanna solve your problem, if you really wanna get your results, let me tell you a little bit about this cure.
Garrett Holmes:           That's really smart. I never really thought about it that way. It's … not a bait and switch, but it's really setting it up … I mean, people think they know everything.
Ryan Levesque:            Absolutely. The old adage, you sell people what they want. You give them what they need.
Garrett Holmes:           Brilliant. So, there's three types of quizzes that you've mentioned before. Can you break down those types of quizzes and maybe a few examples of each.
Ryan Levesque:            Absolutely. One of the biggest questions people always ask is, okay, that attract phase. How do you build a quiz that's gonna attract qualified leads and buyers? How do you come up with that hook that has a potential to go viral? There's two ingredients. First is your quiz topic, second is the quiz framework. Topic is gonna be related to your niche. Is your quiz about playing doubles tennis? Is it about losing weight? Is it about hair loss? What is your quiz about? That's the first thing, and that's gonna be unique to your niche.
Ryan Levesque:            The second thing is that quiz framework. What we found is that there are only three frameworks that you wanna focus on. These are universal and they work in virtually every market. So, three frameworks are as follows. First one is what we call a type quiz. Type quiz is where you're diagnosing what type someone is so you can put them into different buckets. We've seen this before. The classic example of this is on those time-wasting, Buzzfeed quizzes. What type of Disney character are you?
Garrett Holmes:           Yeah, the Disney Princess.
Ryan Levesque:            Exactly. The reason why … Buzzfeed recently put out an infographic where they revealed the three word phrases that generated the most virality. Three word phrases in their headlines that were most successful than anything else. Their number one strategy was this, character are you. That is Buzzfeed's single most successful strategy for generating traffic. How do you tap into that and actually use it to create a list of buyers who want to buy your product? Well, you put people into different buckets. Examples that we've seen are the strengths finders test, [Sally Hoghead Fascination Assessments 00:09:29], the fascination advantage. Things like the Meyers-Brigg or the [Colby 00:09:35] or the [Anyagram 00:09:35]. Most of us have, at some point in our lives, taken or at least seen one of these assessments and they're compelling because we wanna know our type. That's the first framework.
Ryan Levesque:            Second is what we call a killer framework. Now, killer is all about identifying what mistakes people are making in an area of their life. Why does that work so well? Well, fear of loss is infinitely more powerful than the promise of gain. People are more afraid to mess something up or make a mistake than they are to get something new. Classic example I always use is, people don't wanna know how to raise well-adjusted children as much as they wanna know what mistakes to avoid that are gonna screw up your kid for the rest of your life. That's a much more compelling promise.
Garrett Holmes:           Absolutely.
Ryan Levesque:            Killer is the second framework.
Ryan Levesque:            Third framework is what we call a score framework. Score taps into the psychology that we had as children where we equated our self-worth with our grades in school. For many of us, as adults, we still carry labels that we had as children with us into adulthood. We say, I was an A student growing up or I was a B student, or C student, or D student. We have these labels that we still-
Garrett Holmes:           Defined us.
Ryan Levesque:            Define us, exactly. In many ways, they still influence us. The score framework works because, people are fascinated to identify what their score is relative to their peers, this is comparison-itis or compare-itis. Or, what your score is relative to what you should be. Classic example of this, the real age test. It's a test that identifies how old your body is relative to your calendar age. Your driver's license, your birth certificate might say that you're 45 years old, but how old's your body? Is it the body of a 45 year old? 35 year old? Or, gosh, a 55 year old? Take this assessment to find out. Now, that assessment right there, we've talked about this already.
Garrett Holmes:           Yeah, I've taken it.
Ryan Levesque:            Over 40 million people have taken this assessment.
Garrett Holmes:           Wild.
Ryan Levesque:            I always tell people. I say, imagine that you log into your CRM, whether it's HubSpot, Keep, InfusionSoft, if it's [Maropost 00:11:31], ConvertKit, whatever. Just imagine logging into your dashboard and seeing the number 40 million people.
Garrett Holmes:           It'd be pretty great.
Ryan Levesque:            It'd be pretty great. Even a fraction, even one percent, 400,000 or .1 percent, 40,000 names. You see the potential that a quiz like this has to offer.
Garrett Holmes:           Yeah, wow. Well, Ryan. I know we're short on time. This was short and sweet but, thank you so much for joining us. One last question. Where can people learn more about you and what you've got going on?
Ryan Levesque:            I've got so much results with quizzes that I decided to invest in a company called Bucket.IO, which is a tool I always recommend, the technology for building one of these quizzes. You can learn more about what we're up to at Bucket.IO.
Garrett Holmes:           All right, there you have it. Live from the floor at T&C. As always, it's me Garrett, and we'll see you next week.
(NOTE: Need a helping hand with your digital marketing efforts? Or maybe you just want proven, actionable marketing tools, tactics, and templates to implement in your business? Check out the latest deal from DigitalMarketer, and you will be on your way to helping your business grow.)