Online advertising is an ever-evolving landscape as social media platforms like Facebook continue to change their algorithms, and it can feel like a struggle to make a name for yourself.
Luckily, Albert Briggs, VP of Sales and Brand Strategy at Nice Kicks, is here to help. He explains how he's managed to build a brand community in this evolving landscape, how to create ads that get seen in noisy newsfeeds, and the upcoming shift he's preparing for in the advertising industry.
IN THIS EPISODE YOU'LL LEARN:
How you can establish a brand new social media presence
Why showcasing your expertise is one of the best marketing strategies right now
How to make brand-worthy, value-driven video content
How shoppable content will shape the advertising industry through platform and streaming-friendly shopping
LINKS AND RESOURCES MENTIONED IN THIS EPISODE:
Albert on LinkedIn
Nice Kicks
Made For Dad
Thanks so much for joining us this week. Want to subscribe to The DigitalMarketer Podcast? Have some feedback you'd like to share? Connect with us on iTunes and leave us a review!
iTunes not your thing? Find us on Spotify, Stitcher, or TuneIn.
(NOTE: Need a helping hand with your digital marketing efforts? Or maybe you just want proven, actionable marketing tools, tactics, and templates to implement in your business? Check out the latest deal from DigitalMarketer, and you will be on your way to helping your business grow.)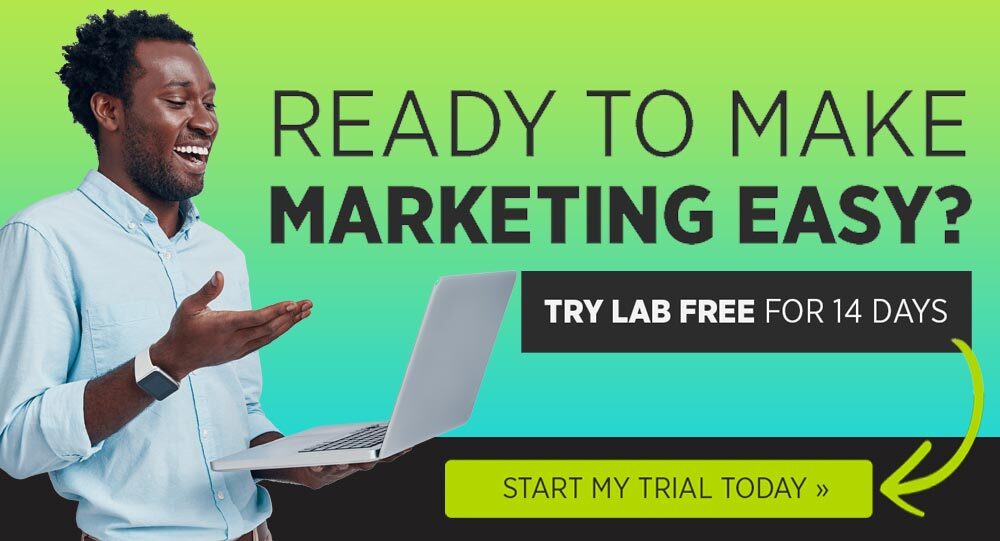 FULL EPISODE TRANSCRIPT
Darren Clark: This is DigitalMarketer. This week it's Albert's Briggs. Albert is the VP of sales and strategy for Nice Kicks. And today, he's talking with Garrett about shoppable content, strategies for making your video ads succeed through talent development and what you can learn from YouTube toy review videos.
Garrett Holmes: Albert Briggs.
Albert Briggs: What's up?
Garrett Holmes: VP of sales and brand strategy at Nice Kicks.
Albert Briggs: That's right.
Garrett Holmes: What is Nice Kicks.
Albert Briggs: Nice kicks is the epitome of storytelling in the sneaker culture. Not only were we the first sneaker blog on the internet, but we have this incredible team of writers and people who live within that sneaker culture that understand the history of all of these shoes. We've got this very, very impressive looking Instagram, just beautiful, beautiful imagery of these amazing shoes. And then you go to the dotcom and it's some of the best sneaker stories you're going to find. So awesome, awesome experience. If you're into sneakers, if you're a sneaker head, you've obviously heard of Nice Kicks. If you're, hey, what shoes should I buy, Nice Kicks is the place to go. They help you point you in that right direction. Or if you just want to see awesome artwork on shoes.
Garrett Holmes: There you go.
Albert Briggs: That's the spot.
Garrett Holmes: Awesome. It is crazy to me. I was never involved in sneaker culture growing up. I had no idea really that this was a thing until a couple of years ago when I really started seeing all of this content be produced and consumed at scale. Like, we're talking billions of people looking at sneakers all the time on the internet and like involved in the reselling programs and involved in just this whole culture. It's amazing to see and it's cool to know somebody who's a part of that kind of revolution, if you will.
Albert Briggs: Yeah. I mean, it's all about influence and statement. Like, you look at anybody who has done something big or one of your friends that got a new pair of Nice Kicks, you are looking at them like, oh, where'd you get those, how did you get those, like how much did those cost? There's that influence element to it. And so, as social media sort of growing, I think that really skyrocketed sneaker culture because you can now broadcast that to thousands, millions of people if you will. And then making a statement. I mean, you look at guys like Russell Westbrook in the NBA, after every game this season, he's giving his sneakers, he's giving his shoes, his game worn shoes, autographing them and giving them to fans, young fans.
Garrett Holmes: That's so cool.
Albert Briggs: So, like that's such a positive statement for a position of power, a celebrity, if you will, say, hey, these are literally one of a kind and I'm going to give this to you. Thanks for your support.
Garrett Holmes: Yeah. So, if you're listening out there right now and thinking what the hell are sneakers going to do to help me improve my business or how in the world is this related to marketing, just wait because this is about to get good. So, Albert Briggs is a good friend of mine and we've spent plenty of time together over the years. We actually used to work together over at thetribe.com. And Albert lead all of our national sales divisions over there and we worked very closely on a lot of really fun deals with big brands, like Shell, Netflix, Diageo, all kinds of cool people.
Albert Briggs: That's right.
Garrett Holmes: So, one of the things that Albert and I did really well together was we were so focused on the brand strategy, the storytelling experience for brands through content. And that's kind of what led us both to where we're at today. And so today, I really want to focus on how stories and content can propel a brand's perception in the marketplace, but ultimately, the bottom line. You know, we talk about this idea of it's so important to create content, it's so important to have a content marketing strategy. But damn, I'm putting all these hours and all this effort into content marketing and I'm not seeing those returns like I would in putting out an email and setting up my advertising campaign. But it all comes together and Albert is an expert on this topic.
Garrett Holmes: So, before we dive into all of that, Albert, let's take us back to the beginning. How did you get involved in this world that you're in right now? How did you get involved in the world of advertising, sales and marketing?
Albert Briggs: That's a good question. I feel like everything always starts from a friend, right? So my first job in this space was Sports Illustrated. I had a friend connect me with somebody who worked over there and I always like to say that I got my first job because of my voicemail, and I haven't changed my voicemail since.
Garrett Holmes: Albert.
Albert Briggs: You know it.
Garrett Holmes: I know it.
Albert Briggs: It's internationally known, for those that have ever called me, I'm not going to give out my phone number on here, but I missed the call to set up the interview and I have a voicemail on there and my eventual boss was like, that is the best voicemail I've ever heard, and he's cracking up. They call me back to hear it. We have to talk to you. We have to meet the man behind the voicemail. And as I've gone through my career, I have continued to hear people say, oh my gosh, that's such a funny voicemail, such a funny voicemail. So, I credit a lot of it to having a very funny voicemail but I initially started at Sports Illustrated and best group of people, this is in Los Angeles, best group of people on the planet. They really, really were passionate about the SI brand from the magazine to the dotcom to the event activations that they were doing.
Albert Briggs: I looked at the position that I was in, a sales assistant, and not only do we have tickets to every Los Angeles sporting event, but my boss had this beautiful home, beautiful family, dog, he's got a pool. And I was like, oh my gosh, how do you have that, I want that. I want to continue down this path. And he was like, hey, you've got a future in it. You're personable, you're charismatic, trying to make me feel good and that's what he always did. But stick with it, and he's like, and you could be even more successful. I love that and I stuck with it and luckily, I started at a company that I believed the message and I believed the stories they were telling. And I said, there's really something to being able to tie in telling a story with selling a program, selling to your consumers if you're direct to consumers.
Garrett Holmes: Totally. It's interesting, you've worked with all of these big major brands and seen a lot of different perspectives. And recently, I guess maybe what year, year and a half ago, you started this kind of new brand out on your own called Made for Dad, correct?
Albert Briggs: Yeah. Yeah.
Garrett Holmes: What was this all about?
Albert Briggs: It's changed I guess a few times. It hasn't grown to mass scale, if you will. But it initially was, let's just have a brand that's a better voice for dads. And then it kind of evolved as a lot of the high profile men in entertainment and in sports and in media were just being bad guys, and just getting dragged through the mud of like, hey, we might be able to be a little bit something more and be the face of good quality dads and encourage people to frankly hang out with their kids. Like just spend some more time with your kids, be a good parent by setting a good example and that is going to help our future generations.
Albert Briggs: It's one of those things where we just started telling jokes. We just started on social media, let's tell some dad jokes. Everybody loves or hates a good dad joke.
Garrett Holmes: I personally, so we have a Wednesday meeting every week here at DigitalMarketer, and I personally have brought the dad jokes to the stage. I try to do it about once a month and I get a lot of groans from the audience. I try to bring a dad joke up to the stage and say my best little bit, but everyone seems to hate it.
Albert Briggs: There's two or three people out there that are taking mental notes and they're sharing those with their friends. I guarantee it, I guarantee it. You don't want to admit that you like dad jokes, but you love dad jokes. Except for my son. He's like so over dad jokes now. He's just like, oh my gosh.
Albert Briggs: So that's where it started. And then we kind of evolved to what I'm calling hero content, hero dad content. And that's the celebration of dads being phenomenal. And then we started thinking okay, we might be able to actually productize this and say, let's tap into a community of innovative dads. Some of them are well known, some of them aren't well known, but they're creative and they know how to find fun ways to spend with your kids and we might be able to turn that into something that's the business. Like, if you're a busy dad, like let's say you travel two, three days a week, you come home, your enemy is the TV, your enemy is putting your kid in front of that TV or on YouTube. But you want to sit there and watch TV and they want to sit there and watch TV. So it's like, let's prepackage programs, let's prepackage ways for you and your kids to hang out.
Garrett Holmes: Yeah. That's so smart.
Albert Briggs: Getting their evolution of what we're doing with the Made for Dad brand, it's a brand that is made to make it easy for you to have fun with your kids.
Garrett Holmes: No doubt. And I watched you hustle on social media for a while there, just putting out content on the daily, repetition, good content, funny content, involving the community. Through that experience, what tips do you have for someone trying to grow a brand new social media presence?
Albert Briggs: I would say have a plan. There's an old saying, finish your week before you start it. If you have, hey, I'm going to come out with this many pieces today, these are the subjects that I'm going to cover and as specific as you can leading into that week, it makes everything easier. I noticed when the content would suffer or we would start to get behind was when I waited last minute. I don't really have a, I don't know what I'm going to be doing here. I think a partner, somebody to work with always helps with that. And I can credit my wife. She literally did everything cool and creative but was just behind the camera doing all that for Made for Dad.
Albert Briggs: But it's just plan it out because if you look at it from a, oh my gosh, I've got to do six pieces of content today, I've got to come up with four jokes, I've got to do all this on that day, you're going to be stressed out.
Garrett Holmes: Oh yeah.
Albert Briggs: So, finish that week before it starts baby.
Garrett Holmes: Yeah. I just recently taught like a social media developing your social media plan workshop here at DM. We talked about that, just like setting up your work week before you actually get started and know your plan before you walk in the door or else it's going to drive you mad. I mean, sitting there and knowing like, man, I've got to put out a post on this channel today, on this channel, on this channel, and then I got to do all these different content types, I mean, there's just so much to do, having a plan is so important.
Garrett Holmes: So there's a million different ways that I want to take this conversation today. But one direction I got to just jump into is the idea of the importance of community with a brand. Obviously, when we work together at the Tribe community, was a huge, huge part of that business. Here at DigitalMarketer, we've got a massive community of marketers who rally together. At Nice Kicks, you've got the entire Nice Kicks community but a community of sneaker heads. So, from your experience and from your perspective, what does community mean for a brand? Why is it so important?
Albert Briggs: I would say that what community really means is zeroing in on who you truly are and who you want to be and being authentic, and I use air quotes because it's such an overused term. But being authentic to who that is. At Nice Kicks it's in the name of the company. It's like we are trying to be anybody who we're not. We are trying to be a website, a channel, if you will, that is for sneaker heads. We are going to show you nice shoes. It's just a simple way to understand that.
Albert Briggs: Now, there's shortcuts, you know, getting to a market first. Like that's a smart way to say, hey, we've unearthed this interesting community, but it's really making sure that you're staying true to who your audience is, and then that community will form around you. Surprise and delight them. Show them stuff that says, hey, we actually care about you and we're not just here to sell you something at all times, we're here to help you. And I would say that's really, you know, going back to when you and I were at the Tribe, that was really the crux of the community element of that business, was we are here to serve you and we are here to give you fun things to do with each other.
Garrett Holmes: Right. Community is one of those, it's almost like a buzzword right now in the world of entrepreneurship and starting your own business. I mean, it's just, yes, you have to go out and start a community. But I think there's two ways of doing it. One is really what you just said. You know, focusing in on who you are, being authentic and allowing a community to form around you and then fostering that as it grows. And then two, you know, going out and being so intentional about I need a community, I need it now, I need to grow this fan base, but like what I found and I'm sure you've seen this as well is that when you go and try to force it, it comes off as not authentic, it comes off as this group of people who aren't really into it like you want them to be.
Albert Briggs: Right. So I guess speaking to coming off overbearing or unauthentic, that just goes into again, just be who you are. Like people see through that. And as you talk about the way that content is consumed, whether it's video content, people are going to see if you're not real because they can see you. They can see the actors that you put on there or the people that you have on camera. They're going to know it's not really, there's a reason why I'm not the person in front of the camera on Nice Kicks because there's a ton of people that know more about that than I do, especially our boss, my boss. Our CEO, like he's literally the creator of Nice Kicks. He tells me so much about what he's doing, what's good, what's bad, and I'm just like, you just blew my mind, dude. You know more about sneakers and shoes than I know about anything. I love the NBA and I don't know nearly as much about that as you do about these sneakers.
Albert Briggs: So be authentic to what your subject is. And I think it's going to come to you in a sense. Like, yes, you have to market yourself in the appropriate way, you need to be smart with your tactics and your storytelling. But just be as true as you can be and there's going to be an audience that finds you.
Garrett Holmes: Yeah. So, you sell advertising.
Albert Briggs: I do.
Garrett Holmes: And advertising has just devolved in so many, so many ways over the past 50 years. And now I feel like it's something that's evolving daily. But one thing kind of rings true is that a lot of people don't like ads. A lot of people don't like being forced to watch videos before their video starts or being forced to check out this modal that pops up with an, all of these different, we're inundated with ads nowadays. So, how do you combat that as someone who is literally selling that and putting that in front of an audience and a community that you love so much?
Albert Briggs: The first thing is, and if you're in the advertising world and you're listening to this, I'm going to apologize for this. But I hate ads. And so, I try to look at everything from the perspective of, was I entertained, did I learn something and will that now influenced me to buy? And I grew up in the I guess internet, the desktop world and I've transitioned to that in the mobile world. Mobile websites are some of the worst websites on the planet when it comes to ads. You can't even navigate. And you're talking like Business Insider and these websites that like are supposed to be legitimate and you can't even get on the site to read the content.
Albert Briggs: So there's this love hate relationship I guess that I have with ads. What I attempt to do and what those who I've worked with most closely attempt to do is really figure out that way to say how can we present you some sort of advertisement that doesn't feel like you're being sold. How can we get some sort of interesting story or an authentic voice and compelling content, if you will, that is now transitioning me down the purchase funnel to buying your product? And now if you repeat those stories and you keep doing it well, that's another way of establishing that community because people will come to you because they like what you're doing, even if it is an ad.
Albert Briggs: I love what [Cheddar's 00:17:30] doing, and I feel like oh, I wish I could buy that right now. That's basically an ad. I'm looking up how can I buy the stuff that Cheddar is featuring. How can I get more involved with some of this stuff? That's an ad baby. Their business is literally showing you the future and showing you advertising. But then there's those that do it wrong and just throw a bunch of pop ups in your face. And then there's also those events that you look at and say, I can't wait to see an ad, Super Bowl, right? Like more people watch that because of the ads than I feel like the game itself. There is that element of like let's make them laugh, let's tell a great story, let's do something awesome and that is what's going to get people to buy.
Garrett Holmes: Yeah. I think we're at a time now when we talk about SEO and growing your website's traffic organically because you're allowing algorithms from Google to kind of select which is the best content. I think that we're at a disadvantage in the world of advertising because we can pay to put it in front of people. And because you can pay to put in front of people, you don't have to do all of those good things to make it show up, to make it appear. I think we're at a position, and I mean, we've always been there, but I think people are realizing it more and more as these costs are rising with advertising that you need to really format your ads in a way that is favored not only by the platform that's putting it out there and the people that you're paying the money to but also the people that are watching.
Garrett Holmes: So, on that note, you've worked with so many brands to craft storytelling experiences around a product, around just their brand or an event or something that they're promoting. When you go and work with these big brands and know that you have to sell your community on what they're providing, what is that process like? How do you kind of break down that experience with a brand to help them sell something to an audience?
Albert Briggs: Yeah. So I typically do two things. I always ask an unbiased person and usually that's my wife because she's the closest person to me and I'm like, hey, what do you think of this, would you click on this? Would you get involved with this? Do you think this is a good idea? And she is such a straight shooter when it comes to me, and that's always my gauge of like, well wait a second, I'm in too much of my marketers head, like I'm in too much of my own head to think that people will take these steps to do it. Because she's very much a mobile phone consumer of content and like most people, you want that tie in with your brand to be pretty easy, right? Like, I want to know what the heck this is and I want it pretty easy to identify.
Albert Briggs: The other thing I do is I spend a ridiculous amount of time researching my products and their products. So, I'll get on dotcom or get on our website and I'm like, what works, what do people like? What are they starved of, what do they want more of? And I just kind of try to figure that out. And this is usually sadly enough case by case, every brand is a snowflake, right? Then I look at their brief that they provided or I look at what's led to their success in the past or I'll have a coffee meeting with somebody who's willing to talk to me and tell me a little bit about what they're trying to do.
Albert Briggs: Those are usually the two things I'm like, let me figure out what they really want, let me figure out what our audience wants, let me figure out what somebody who might see this who doesn't necessarily know our audience would feel. And then it's, okay, let's get to work. Now, let's put together a program. Let's blow some doors off. Let's try to get some press on this. Like, let's do something big that when the client, if you will, when they see it is going to say, yes, that's awesome, nobody's ever told us that before and I can see how it directly relates to sales for me. So, yes, we want to do that or let's scale it down a little bit, that's a little bit too exciting for us, maybe that will be [inaudible 00:21:31] too.
Garrett Holmes: Oh, man. So, this is a lesson that I think everyone needs to really hone in on because if you're out there creating advertising for your business and you are crafting all this creative and writing your copy and figuring out how you are going to sell your product to a marketplace of people out there on different platforms, you have to sit down and talk to yourself. As stupid as that sounds, you have to talk to yourself because you are your own client at that point. I think there's so many similarities in this idea of like working with a client to help them sell your brand and working with yourself as a client to help you sell your brand, and spending that time to really focus in on, man, how can I meet people where they're at when I'm putting my product in front of them and make it not feel like an ad?
Garrett Holmes: We've spent so much time figuring out how do you not make this feel like an ad but make it feel like content. I don't necessarily know if that's the best way to go about it, you know, make it blend in so much that it doesn't feel like an ad but make it feel like it's something that people want to see where they're at.
Albert Briggs: I guess with that, one of the easier ways I feel like that, you know, a small business owner can activate this is really showcasing that they're an expert in their craft. There's 1000 ways to get involved but speaking specifically from the content standpoint, take to LinkedIn, take the YouTube. Practice before you do it. If you don't like how you look in front of the camera, like do a different few camera angles or take your cell phone and stuff.
Albert Briggs: But take the LinkedIn and say, hey, I want to give you one tip today. Here's one tip that's going to help you save money. Or here's one tip that slowly starts leading people into a, thinking that you know what you're talking about and b, coming to you for advice. And then you can slowly start to hit them with I guess, call it more blatant, if you will, advertising that says, oh, well, wait a second, I love this person. They always give me great advice. They've given me a bunch of stuff for free that all I have to do is get on their YouTube channel or get on their LinkedIn page and this is adding value. So I'm more willing to buy from them because they know what the heck they're talking about.
Garrett Holmes: Yeah. That's why the influencer space is so effective is because these people are trusted, these brands are trusted to promote a product or to promote a service, it's a no brainer. It reminds me of the stages or the levels of intimacy our CEO Ryan talks about this all the time. Don't go to somebody and ask them to marry you if you're on your first day. Like you have to court people in a way through advertising, and again, make them trust you, become a trusted source of knowledge and a trusted source of expertise before you say, hey but my – for lack of a better term.
Albert Briggs: You use that term, I use sales funnel. So it's, hey, these people aren't quite ready for this, they're not quite ready for this. They need me to hold their hand a little bit longer. They need me to provide them better, interesting content. If I want them to sign up for my email, I've got to give them something that's awesome, something that's a value, something they can't get anywhere else. And then if they start not looking at my emails, I should probably start giving them more good stuff. Like, if your product is that good, give them stuff for free, let them try it out, let them really experience what it is and the value that they're getting from that. And then make that move to say, hey, if you would like to continue this, like it's going to cost you x, y, z.
Garrett Holmes: Yeah. Let's talk about video.
Albert Briggs: Let's talk about is.
Garrett Holmes: So, we experienced it in the publishing world, you know, this pivot to video, all of these massive brands putting tons and tons of money into creating video studios to then go out and create advertising for companies through content. It really wasn't the ticket, I guess that's how I would put it. It just didn't really work for so many brands. I mean, you see so many companies who have laid off massive amounts of people because this pivot to video didn't work. But everyone did it. Everyone did it. It was the talk of the town, it was the thing to do. But just because that didn't work, I know for a fact that video isn't dead.
Garrett Holmes: So, I'm curious to hear your thoughts on video in the world of advertising. What are some of the things that people are doing right in the world of video that are helping to propel products and services forward?
Albert Briggs: That's a great question. I think for starters at least from what I've seen in the video space is I think you really need to start with talent development. You need to make sure that whoever it is that you want to put on camera is a face that people are going to start getting used to and they're going to get better at what they're doing. So I think that's where a lot of brands might go wrong is there's really no face or no talent behind what they're doing. They're sinking all this money into high production value which looks great if you're a movie studio. But you and I or your everyday person doesn't necessarily see that. They want to make a connection with the people or the person that is in that video, that's speaking to. And I think you mentioned it earlier influencer marketing on why that's doing so well, it's because they've developed their craft and they are developing their talents in front of camera.
Albert Briggs: The second thing is, don't throw your money into production. Anybody who's worked with me from the production side of things, is probably like what the heck is this guy talking about because sometimes we do some interesting and crazy stuff. But again, going back to the influencer statement that you made, the production level is low on those things. A lot of people with their cell phone or mobile phone, what do they call it these days, their smartphone, and they've got great cameras on there and they're using a bunch of video effects that they're getting within apps. And they're saying, hey, let's just make something cool and fun and let's try to connect there.
Albert Briggs: The next thing is, don't be afraid to be real. Don't be afraid to be silly, don't be afraid to just be yourself, and you can create a low production video with yourself that does extremely well if you're thinking about the value that it adds to the person watching it. It's not about you, it's about them. I mean, that's it. Like when we put together some of our most successful pieces of video content, a lot of it was, it's a person telling an awesome story and that person was super interesting. They were to the point where they weren't like super odd, like, yeah, there was some odd things about them but they were very relatable in this like, oh my gosh, that's me. I was like that. Or, oh, that's just like my mom. Like you see those people in video and then you say, I want to share that, I want somebody else to learn about that. I need to show this to the world because I can relate to this, and this person's telling an interesting story.
Garrett Holmes: Yes. That right there is something that's so important that I think gets lost on a lot of content creation, is relatability. I mean, feeling like you're a part of something is so important. Whether you're consumer who's looking to buy something or just consume content, you have to relate in order to want to continue consuming.
Albert Briggs: Yeah.
Garrett Holmes: One thing that I've been thinking about is just, we look at advertising on YouTube, and video pre-roll ads that play before, they're usually 30 seconds long. I've seen a few of these videos that are like six minutes long and I'm like, who the hell would watch an ad that's skippable for six minutes, but at the same moment, had the realization of that's exactly what that advertiser wants. They don't want any of those people who are going to sit there and watch it for 30 seconds. They want the people who are going to watch it 50% or longer, going to spend that time with them in an advertisement.
Albert Briggs: And I've gotten caught up in that. I am guilty of on our TV watching YouTube. And primarily when we want YouTube on our TV it's usually movie trailers or it's toy review style videos. So we're watching with our son and it'll be a mid-roll or it'll be post-roll. Something before an interesting part of this toy review and it will be another toy review. So it's literally an ad of a different person reviewing a toy and I am the bottom of the totem pole in our house. I am not the boss. Our son is our boss. And so he literally was like, nope, we're watching this one. And I'm like, okay. So we'll sit through a six minute ad watching a toy review. And I'm like, all right, like you got it pal.
Garrett Holmes: Wow.
Albert Briggs: Yeah, yeah. So I'm guilty of watching those.
Garrett Holmes: And I bet you he's asking for more of those.
Albert Briggs: He is. Well, he's asking for the toys in it.
Garrett Holmes: Well, of course.
Albert Briggs: We could talk forever about toy review videos and how that's a genius way to …
Garrett Holmes: I would love to sit down for an hour and talk about the power of these toy review channels.
Albert Briggs: Unbelievable.
Garrett Holmes: For everyone listening if you aren't familiar, just type in toy review on YouTube and you'll just see the outlandish amount of videos that are being consumed by the millions daily. I mean, it's like a whole industry, it's weird.
Albert Briggs: But there's a lot of learnings you can take from that. Again, these are filmed usually by parents on their phone. Sometime there's a better camera. And a lot of it is just role play. It's, hey, let's set up a really cool ramp for these cars to go off of, and they're going to go off the ramp into water. And like kids go bananas for it. Like, this is a cool story. I want to act this out. I can relate to this. And you think about that and you adapt that to your own business. Like, how can I create something that is relatable enough but then aspirational enough that I'm going to inspire others to maybe try this? Right? So like, there's really a lot to learn from those. I'm sitting there taking notes like, man, that was kind of a genius idea by this four year old.
Garrett Holmes: Well, it comes back to that talent development. It's like, the stars of those videos are not the parents, it's the three year old who's opening and playing with these toys. Relating to that audience.
Albert Briggs: We filmed one of those with my son and he just, he panicked. He just got super nervous, he's like, ah, what do I say? And I'm like, I don't know, dude. Like, this is all you.
Garrett Holmes: This is your world, I'm just living in it.
Albert Briggs: Yeah.
Garrett Holmes: Wow. There is a lot to be learned from those channels. They're killing it. I think number three or number one channel on YouTube, I don't know, something like that is Ryan's Toy Review.
Albert Briggs: I think he's seven or eight now. I think he made 22 million this last year. So whatever I'm doing, I'm doing it wrong.
Garrett Holmes: Yeah. If I could be making 22 million at three years old, I don't know what I would do.
Albert Briggs: Yeah, yeah. They've spun off, they have other channels. They have other people working with them. Like they've created a legitimate business from a kid who was being authentic, he just loves to play with toys. And his parents were like, let's pick up the camera and film some stuff so we can watch it and it just blew up.
Garrett Holmes: Let's dive into your crystal ball a little bit. Pull it out your pocket, let's stare into it. What's on the horizon for the world of advertising? I mean, we're seeing a lot, just a lot of changes, especially with Facebook and Google under fire for all the data protection stuff.
Albert Briggs: What have they done wrong?
Garrett Holmes: I'll send you some articles. There's just a lot going on, whether it's technology or content based, what are kind of some of your predictions for the world of advertising as we move into the next couple of years?
Albert Briggs: Yeah, great question. So I think there is going to be specifically based in content, there's going to be a renewed focus on shoppable content. Connecting the dots between, hey, this is something, a piece of video content that I saw. Instead of me having to scroll down and then click on a link or hoping that the person stays around long enough to the end so they can click on a link to buy it, it's being able to say, oh my gosh, this is in real time, I want to buy this right now. Oh, and by the way, I can buy this on this platform.
Albert Briggs: So I think Pinterest is unbelievable and they're doing it right and I know they're really ramping up their marketing efforts to get more businesses on their platform because it is a shoppable friendly environment. We've seen a lot in that world of Facebook and Instagram and their shoppable content.
Garrett Holmes: Which is amazing. If you haven't checked that out, check it out.
Albert Briggs: Yeah. Yup. YouTube, they've been doing that for years, and I think there's a few external partners that help create a cleaner experience for creating shoppable video. But I think that is going to be something that's very compelling because if you're getting somebody to look at your video for four or five minutes and you have the ability to get them to buy from that video, you're looking at a lot of money funneling that way. And it's not intrusive too. So, I think that's one thing.
Albert Briggs: We saw a bit of a splash in the pan with Facebook last year, and in terms of the role of live. But I think Twitch has been doing that very well for a long time. YouTube plays in that space, Instagram Live, I mean, all these kind of social platforms are experimenting and still trying to figure out the world of live viewing and live content, basically replicating what broadcast TV was. So I think that refocus on live and getting thousands or hundreds of thousands or millions of people to stop what they're doing and lean in on one exact moment is amazing. There's so much potential there and it's very difficult to do. You look at HQ, you know, and-
Garrett Holmes: HQ Trivia.
Albert Briggs: Yeah. For a while, they were the hottest thing and the app world because they did that. They got people to tune in right then, right there. So, that I think is going to be a renewed focus for next year. How do we get people right here right now and how do we charge an arm and a leg to advertisers or to brands or to those that want to be involved in this environment? And then this isn't new but again, that evolution of streaming. We're looking at connected TVs and connected boxes and things like that that allow you to stream. You're looking at the revenue of your traditional cable or traditional satellite parts of companies just tanking. And that element of how can I stream and how can I have this one connected sign in or network from my phone to my computer to my TV to my voice box that I'm speaking into that's telling me what the weather is. Like that element of like let's connect to your home and let's connect everything that you have within your person is going to continue to be big. So those are my not innovative, but those are my three predictions.
Garrett Holmes: I see it. Hearing you talk about those things, it's like, yeah, it just makes so much sense. That's absolutely where we're heading. In terms of the shoppable content, I remember it must have been three, three and a half years ago now looking at a video platform that allowed you to have like clickable T-shirts. But like at the time it was so, it was revolutionary and too far ahead and it was hard because at that moment in time, we were so used to Facebook video and YouTube video. And then this is a whole new video player. So it's like now that these big, big players are getting involved in that, the opportunities are endless for people.
Albert Briggs: Yeah, I mean, think about this. So LeBron James. Very, very popular basketball player.
Garrett Holmes: Never heard of him
Albert Briggs: He's also got an interesting fashion sense. Well, one thing that TNT, that ESPN, ABC that they do is they'll show them in the tunnel walking through with all their flashy outfits and stuff that could be very expensive, stuff that could be very inexpensive. We've actually talked about this from a shoe standpoint. What if I'm watching that, maybe it's a replay the next day, highlight reel or something and I have the ability to buy those shoes. Oh, those are sweet shoes. Boom, I can click on it and buy it right there. I don't have to, what was LeBron wearing, like on Google, like that.
Garrett Holmes: I've done that so many times.
Albert Briggs: That is such a difficult process. It's like, boom, what if I can just click on those shoes and buy them from that video? Like there's so much, so much potential. And again, it's not intrusive. It's just a little dot, just a little blurb that pops up and you don't click on it, it goes away. And you can rewind, you can go back to it. It's all there and accessible.
Garrett Holmes: It's like Shazam but for shopping. It's like, what's this song, oh, what are those shoes? What's that shirt? It's so natural. And with us being in such a world of instant gratification, it only makes sense.
Albert Briggs: Yeah.
Garrett Holmes: All right, last question. Well, two more questions. But this is the last official question. My favorite question of the day. All of your experiences over the years with all of these awesome brands, and by the way, we asked this question of everyone that comes on the show.
Albert Briggs: Probably should have done more research.
Garrett Holmes: No, there's no research to be done. This is full introspection mode. So, what's something that you wish you could go back and tell 25 year old Albert now knowing what you know?
Albert Briggs: That is a fantastic question. I would say control your emotions. I for the most part I'm pretty even keel. People don't see me get mad very much. And I think there are certain times where I've been upset. Maybe I said something dumb over email to somebody or had a conversation and I was really upset and said something dumb. I look back and say, gosh, what are the things that I wish that I probably could have taken back in this space and it's saying mean things to people or not respecting somebody's views or letting my emotions get the best of me. Again, I don't think it happens a ton but I look at those incidents as ones that stuck out to me through my career path, and you never want to make enemies in that sense. You always want to cultivate people and help them learn and be around positive people. So, I would say that would be what I wish I could tell 25 year old AB.
Garrett Holmes: Ab. Well AB, thanks for stopping by, this was so much fun. Where can people find more about you, what you've got going on?
Albert Briggs: You can follow me on LinkedIn. Albert Briggs, I'm the one that works at Nice Kicks. You can check us out on Nice Kicks, that's @nicekicks if you're on Instagram or you go to nicekicks.com. Or if you want to see what we're doing on Made for Dad, we're getting ready to start pushing out a ton of new content right after the holidays. Yeah, I know Garrett's happy for that. You can check us out on Instagram at Made for Dad.
Garrett Holmes: Cool. Albert, it's been a pleasure. I'm sure we'll see you around again but thanks so much for stopping by.
Albert Briggs: Yeah. I'd love to hop back on when we want to talk about toy reviews.
Garrett Holmes: Yes, we will. We'll do a whole deep dive.
Albert Briggs: We'll live stream push up competition. I might start working here soon so we'll see. It's been awesome. Thank you so much for having me.
Garrett Holmes: Absolutely. All right man, take it easy.
Albert Briggs: All right.
Darren Clark: You've been listening to the DigitalMarketer podcast. For more information and show notes, go to digitalmarketer.com/podcast. Thanks for listening.
(NOTE: Need a helping hand with your digital marketing efforts? Or maybe you just want proven, actionable marketing tools, tactics, and templates to implement in your business? Check out the latest deal from DigitalMarketer, and you will be on your way to helping your business grow.)