When I joined the DigitalMarketer team two years ago, I didn't know much about community management.
To be fair, neither did DigitalMarketer.
Don't get me wrong. From the very beginning, DigitalMarketer's #1 core value has been to love, protect, and respect our customers. But as for community management as a core discipline, there was ample room to build out strategies and processes.
As in, there weren't ANY strategies or processes.
My interview went along the lines of, "You seem nice. Your new job is to answer people's questions on Facebook."
We've come A LONG WAY since my interview and now manage a closed community of 10,227 members (as of this posting).
Today, I'm sharing with you a collection of my published strategies on the DigitalMarketer blog (there's even more to learn in our Certification and we're about to expand it with an update!) that are essential in understanding what community management is—much more complex than just being present for your customers—and how you can build and grow your own thriving customer communities.
Let's dive in! Before you can install a community into your business, you need to know…
Anyone interested in building communities (or hiring a community manager) should know exactly what we mean when we say community.
It's not a social media channel and it's not a marketing audience—it's a different animal entirely.
This post debunks the common misconception that community managers are basically social media managers, and breaks down the differences between the two.
No matter what platform your community is housed, there are some fundamental strategies you can implement to build up your tribe.
In this post, I share some ideas on how to make your community stronger, such as creating exclusivity and implementing moderation strategies.
Communities are wonderful opportunities to keep your finger on the pulse of how your customers are experiencing your brand, products, and services.
This post outlines how I implement social listening strategies in our community—and how to keep other team members in the loop while ensuring our customers feel valued and heard.
(NOTE: Want a step-by-step plan for measuring, growing and monetizing your social media and community? Learn more about DigitalMarketer's Social & Community Mastery Specialist training and certification program today.)
What do you do when your community takes to the social web to complain about your brand? What's the process when someone is unhappy with your product and starts venting on Twitter? If they had a bad experience and post it on your Facebook page?
Handling it the wrong way can cost you, as Pokémon GO experienced during Summer 2016.
This post outlines the 3-Step Social Customer Service Plan our team uses daily to handle customer care issues that find their way to public online spaces and helps us avoid major community crises.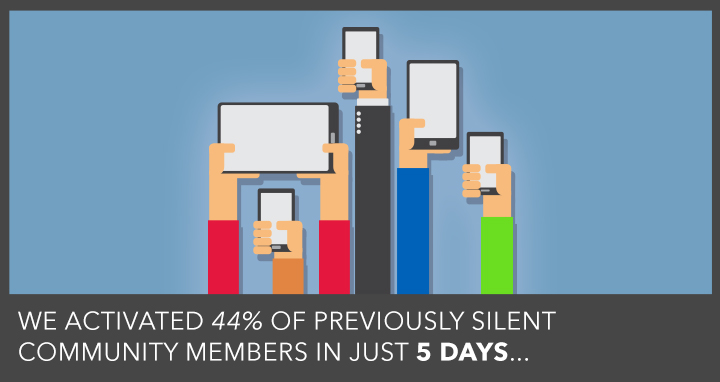 A positive community experience and culture is ESSENTIAL to reaping the business benefits of a tribe of customers.
This case study outlines a community strategy I implemented last year—a theme week geared toward our silent members—that focused on introducing community culture and inspired a significant number of new participants in our Facebook group.
"Community" can be an emotional, touchy-feely, ethereal kind of word.
Because it can seem like a vague concept, many people struggle with how to measure a community's success—especially that "warm and fuzzy" feeling of being part of a group.
The good news is there are ways to measure if your community is growing and healthy, and if your members are feeling that emotional connection to your tribe.
A customer community is one of the best investments you can make for your business, and it can only thrive when you have the proper strategies in place. Put these to work and connect with me inside of DM Engage as a DigitalMarketer Lab member to let me know how your community responds!
(NOTE: Want a step-by-step plan for measuring, growing and monetizing your social media and community? Learn more about DigitalMarketer's Social & Community Mastery Specialist training and certification program today.)