Marketing is a fascinating, rewarding, multidisciplinary field that has the potential to generate revenue and grow any business.
This makes it a great industry to be a part of. However, it also means that in order to be the best marketer you can be, you have to possess at least a basic understanding of a lot of different concepts.
I've updated the list and now have 125 of the most important books that every marketer should read. The books are organized by category:
Classic Marketing Books
Business Strategy Books
Marketing Strategy Books
Marketing Mindset Books
Productivity Books
Behavioral Psychology Books
Business Growth Book
Copywriting Books
Persuasion Books
Value Proposition Books
Content Marketing Books
Social Media Books
Website Design & Optimization Books
Cool & Interesting Marketing Books
I know that I've gotten a lot of benefit from the vast amount of expertise hiding in the pages of these books. And if you give them the time they need to share their knowledge, I know you will too.
Classic Marketing Books
There's no better place to learn the underlying fundamentals of marketing than with the classics. These books may be old, but they're still the best place to learn the essential principles of profitable marketing.
Get them, study them, and apply what you learn to the marketing channels of today… and of the future. Do that, and you'll never be at a loss for effective marketing strategies.
Scientific Advertising by Claude C. Hopkins
Without a doubt, this is one of the most widely read and influential marketing books of all time. Nowhere else can you get such a clear and concise education on the most essential principles that make up the foundation of modern marketing.
(David Ogilvy was famous for saying that every marketer should read it 7 times.)
Inside this short book (it's less than 90 pages), you'll learn why it's so important to measure the results of your marketing with data and real-world results. You'll discover how to appeal to consumer psychology, how to craft more compelling sales copy, how to write better headlines, and much more.
Given how influential this book is today, you can't afford not to read it.
Ogilvy on Advertising by David Ogilvy
Time Magazine once called David Ogilvy, "The most sought-after wizard in the business." Unfortunately he's no longer around today, but luckily for us he left behind this book.
Ogilvy on Advertising is kind of like the wizard's marketing bible. And it's another must-read.
The good news is that once you open the covers, you'll want to read it. This is a easy-to-read and interesting book that's packed with over 220 images and visual examples of how to write a high-performing, direct-response-style ad.
It covers a range of important topics that are still relevant today. Like the importance of using facts to back up your claims and doing competitive research. Or how to convey a brand image that sells and position your product for success in the marketplace.
David Ogilvy was one of the most successful and celebrated marketers of all time, and in this book he shares the most important secrets of his trade.
Confessions of an Advertising Man by David Ogilvy
Another David Ogilvy classic. What separates this book from Ogilvy on Advertising is its publication date: this book was published in 1963, a full 20 years before Ogilvy's other famous advertising manual. It also has more of a memoir feel to it, whereas Ogilvy on Advertising reads like a more straightforward how-to book.
So which one should you read?
My advice is simple: read both. Both books are quick and pleasurable reads, filled with priceless advertising insights. Both books cover marketing subjects like "How to Write Potent Copy" and "The Secrets of Success in Business-to-Business Advertising."
But that's not all. Ogilvy also tackles the practical industry issues such as how to run a successful advertising agency and how to get (and keep) advertising clients. So you'll learn more than simply how to become a better marketer. You'll also take home valuable lessons about how to manage people, deal with office politics, and run an ethical agency.
Breakthrough Advertising by Eugene M. Schwartz
This is one of the all-time great marketing books by one of the all-time great marketers. Every aspiring marketer or copywriter should read it.
Unfortunately, it's out-of-print, and a used copy will probably cost you at least a few hundred bucks. But trust me: it's well worth the investment. And if you implement the insights you learn, this book will pay for itself a thousand times over.
What's so special about Breakthrough Advertising?
This goes beyond the vast majority of copywriting books that only talk about the words and how to "sell in print." In this book, Eugene Schwartz goes deeper. He teaches you how to channel demand—in other words, how to tap into your audience's preexisting desires.
To do that, he has to explain some little-understood but extremely important concepts like market awareness. In other words, you'll learn how to position your marketing for audiences of different levels of sophistication.
So if you're the first-to-market with a new product, for example, you'll want to use simple, straightforward messaging. But if you're entering an already saturated market, on the other hand, you'll need to come up with something more original to stand out from the competition.
These are just a few of the high-level strategic gems hiding in this book that you can't afford to miss. Buy it and study it.
The Boron Letters by Gary C. Halbert
If you've never read anything by Gary Halbert before, you're in for a treat.
Gary was an amazingly shrewd and persuasive marketer, an interesting one-of-a-kind guy, and oh yeah—possibly the greatest copywriter of all time.
But this book is much more than just a "how to write amazing copy" book (although you'll learn that). It's more than a masterclass in marketing & selling (it's that, too). It's even more than a collection of profitable secrets that used to be available only as part of a paid monthly newsletter (with insights like, "Price is relative," "Delay is the death of a sale," and "Sell stuff people want to buy").
It's a work of love written from a father to his son.
And that's what really stands out about this book: Gary's sincerity in dispensing the best advice he has to offer—not just on copywriting and persuasion, but on how to live a long, full, happy life.
How to Make Maximum Money in Minimum Time by Gary C. Halbert
Another great book by Gary Halbert. And just like The Boron Letters, this book is as enjoyable as it is insightful.
What I love about Gary's marketing books is that you can learn as much from the way he writes as you can from what he writes. To see what I mean, just read through a few of the chapter titles in this book:
The Amazing Direct Mail Secret of A Desperate Nerd From Ohio!
How To Get The Exact Name And Address Of Every Man, Woman And Child Who Is Ever Likely To Become One Of Your Customers
How To Use RCS To Find Your Dream Lover!
Even when he's teaching a fairly straightforward concept, Gary always finds a way to make it sound exciting and fun. I mean, who doesn't want to learn the amazing direct mail secret of a desperate nerd from Ohio?
Obviously some of the content in this book is a little dated. There are a lot of tips on finding customers through older acquisition channels like newspaper and the Yellow Pages. But while the details of Gary's tips might be showing their age, the strategy and thought process behind his advice is still as brilliant as ever.
Tested Advertising Methods by John Caples
In this must-read masterpiece on how to write high-converting copy that sells, you'll learn priceless marketing principles that, properly applied, can lead to massive profits in your business.
John Caples was one of the all-time great copywriters. (He's the guy who came up with that famous headline, "They Laughed When I Sat Down At The Piano, But When I Started To Play…!")
One thing that Caples does very well is teach you how to write copy that appeals to the right buying emotions—copy that grabs people's attention and generates demand for your product or service.
You'll learn time-tested tricks to help you write better headlines, improve the layout of your ads, arouse interest or curiosity in your readers, and much, much more.
Business Strategy Books
Marketing is important—even essential—to the success of a company. But it isn't everything. The best marketing in the world can't save a bad business model.
The good news is that a marketer who understands this, and who knows how to build an effective business strategy, will be that much more effective and in-demand. So definitely check out this business strategy books that will help make sure your company stands out from the competition (in a good way).
Think Big, Act Small by Jason Jennings
Lots of companies are known for their top-notch sales strategies, massive social media following, or lucrative advertising campaigns. But what about the companies that you don't hear about that also generate massive success? This book is a look inside of those companies, and a research-based, analytical breakdown of all of the things they do right to generate consistent success, even through economic downturn.
There's a lot of things they do right, but for all of these companies, there is one thing they all have in common: they think big, and act small. They think big about things like customer service and product ideas, but never make any massive changes or do anything too bold. They stick with their formula, which has created a solid foundation for their businesses. There is a lot to be learned from their stories, which author Jason Jennings lays out in an organized, digestible way.
CEO Of My Soul: The Self-Love Journey of a Small Business Owner by Nic Cober, Esquire
Sometimes it takes losing it all to realize what really matters, and that is exactly what happened to Nicole "Nic" Cober. Running a business successfully with a loyal and large clientele, she felt nearly unstoppable. One day, the downfall of her family life collided with the downfall of her business, leaving her with what felt like nothing but failure.
Through her failures, she not only learned, but overcame the troubles at hand. She began helping other small business owners find their own success, discovering more about herself along the way, and this book was the result. Allow Nic to help you learn more about yourself too, sharing her failures, but even greater successes as an entrepreneur and as a mother.
Rise and Grind: Outperform, Outwork, and Outhustle Your Way to a More Successful and Rewarding Life by Daymond John
If you've seen ABC's hit show Shark Tank, you know who Daymond John is. But do you know the hard work that went into getting where he is? FUBU wasn't built overnight, and neither was Daymond John.
In this book, John provides the life changing routines and winning secrets that he and other successful entrepreneurs have employed to get where they are today alongside his story of the grit and persistence that it took for him to find his way to the top.
Success Never Smelled So Sweet: How I Followed My Nose and Found My Passion by Lisa Price and Hilary Beard
This book is the story of entrepreneur Lisa Price, who went from bankruptcy to business owner with her all-natural bath and beauty products. Using the tools within her own home, she started a successful business from her kitchen.
Her story of creating financial freedom for herself is inspirational, and details in depth the struggles of making something out of nothing. This memoir gives insight into the struggles of starting your own venture, and doing so from within your home. And as more businesses move to remote work, this is a must read.
The Automatic Customer: Creating a Subscription Business in Any Industry by John Warrillow
This book has one very specific focus: how to create a subscription business with recurring revenue in any industry.
This is an incredibly powerful strategy that you should absolutely be exploring. After all, acquiring new customers is difficult—and what better way to maximize the value of your existing customers than to put them on an automatic recurring payment?
The subscription model of business transcends all industries, from start-ups to Fortune 500. For proof of that, just look at the huge number of companies that are based on a recurrent revenue model:
Spotify, Netflix, Amazon Prime, Dollar Shave Club… Even here at DigitalMarketer, we're no strangers to the massive power of recurring revenue. Our business was changed forever with the introduction of DM Lab, our flagship membership program. So I can personally attest to the business-changing (and life-changing) power of the strategy outlined in this book.
Be Like Amazon: Even a Lemonade Stand Can Do It by Jeffrey Eisenberg, Bryan Eisenberg, & Roy H. Williams
This wonderful little book explores the practices shared by many of the world's most successful brands (like Amazon, Costco, and Kodak). And it organizes these practices around Amazon's "four pillars":
Customer Centricity
Continuous Optimization
Culture of Innovation
Corporate Agility
They're simple ideas—even a lemonade stand can follow them—but they're powerful. And used correctly, they can help any business to scale quickly and profitably. A big reason why is because they focus on the importance of working on your business, rather than in it.
I should also point out that unlike most business books (which can be dry), this is presented as a conversation between an old man and a young man sharing business stories. It reads like a story, with witty dialogue that makes it easy to absorb what you're reading.
Behind the Cloud: The Untold Story of How Salesforce.com Went from Idea to Billion-Dollar Company—and Revolutionized an Industry by Marc Benioff & Carlye Adler
Of course Salesforce is an incredibly successful company… but it's more than that. Salesforce revolutionized the entire cloud computing and software industries. And in this book, you'll learn how they did it.
Behind the Cloud should be essential reading for any aspiring CEO or entrepreneur. It's organized into 9 "playbooks," each of which focuses on a different aspect of building a high-growth company:
The Start-Up Playbook: How to Turn a Simple Idea Into a High-Growth Company
The Marketing Playbook: How to Cut Through the Noise and Pitch the Bigger Picture
The Events Playbook: How to Use Events to Build Buzz and Drive Business
The Sales Playbook: How to Energize Your Customers Into a Million-Member Sales Team
The Technology Playbook: How to Develop Products Users Love
The Corporate Philanthropy Playbook: How to Make Your Company About More Than Just the Bottom Line
The Global Playbook: How to Launch Your Product and Introduce Your Model to New Markets
The Finance Playbook: How to Raise Capital, Create a Return, and Never Sell Your Soul
The Leadership Playbook: How to Create Alignment—the Key to Organizational Success
The great thing about this book is that it comes straight from Marc Benioff, the founder and CEO of Salesforce. So when he says it's important to have a mentor, take risks, and be transparent… you can bet he knows what he's talking about.
Branded Nation: The Marketing of Megachurch, College Inc., and Museumworld by James B. Twitchell
When we talk about "branding," most of us think of companies like Coke, Starbucks, Ikea, and so on. But branding is actually much more ubiquitous than most of us realize—even among cultural institutions like churches, museums, and colleges.
This book explores the role of branding in Megachurch, College Inc., and Museumworld. It's a fascinating study of how the principles of marketing can be used to do more than simply sell a product—they can also sell an idea.
It's an enjoyable read with some hilarious moments and some truly profound insights.
The E-Myth Revisited: Why Most Small Businesses Don't Work and What to Do About It by Michael E. Gerber
If you're an entrepreneur, or even thinking about starting your own business, you cannot not read this book. The E-Myth is the classic text that busts many of the entrepreneurial myths out there—dangerous myths that lead many well-meaning business founders into starting a company that will never succeed.
You'll learn things like:
The fatal assumption that dooms most new businesses
Entrepreneur, the Manager, and the Technician
The difference between working on your business and in your business
The most common assumptions and mistakes that cause businesses to fail
Most importantly, you'll learn how to build a small business that grows predictably and profitably because it's based on a sound and realistic business strategy.
Good to Great: Why Some Companies Make the Leap… and Others Don't by Jim Collins
Are you stumped as to why your business hasn't been able to take that leap to the next level of success? If so, you owe it to yourself to check out this book.
In Good to Great, Jim Collins explores what has to happen to take a company from good… meaning competent, getting by… to GREAT. How do they do it? What strategies do they follow? What qualities set them apart from other companies that failed to make the leap?
My favorite part of this book is the very first chapter: Good is the Enemy of Great. Because if you want your company to be able to make the leap, the first thing you have to do is realize that "good enough" is never good enough, and competence is a curse.
Instead, if you want to create a company that's truly special, you'll need to go beyond good. Consider this book your road map to doing just that.
Lean Analytics:Use Data to Build a Better Startup Faster by Alistair Croll & Benjamin Yoskovitz
Growing a business is tricky. There are a lot of decisions to be made, and smart marketers and business owners know that the best way to make those decisions is to follow the data.
The problem with data is that there's sooo much of it.
If you don't know what data to look at it, it's easy to get overwhelmed by it. Like taking a drink from a fire hose.
Luckily, this book has a solution. In Lean Analytics, you'll learn how to distill your business objectives down into one single metric that can be your guiding star depending on what phase of growth your business is in: Empathy, Stickiness, Virality, Revenue, or Scale.
In other words, it helps you to utilize data to make your decisions… without being overwhelmed with it. That way you can keep your mind focused on the most important objective in your business right now.
The New Rules of Sales and Service: How to Use Agile Selling, Real-Time Customer Engagement, Big Data, Content, and Storytelling to Grow Your Business by David Meerman Scott
It should come as no surprise that the rules of sales and service have changed radically in recent years. Today's buyers are more educated, more skeptical, and more demanding than ever. And to top it off, thanks to the Internet they have more purchasing options than any other time in history.
That's the bad news. But it really isn't bad news—it's just news. Because even though buying & selling have changed, they still happen. Products are still produced and sold for a profit. Companies still grow successfully.
As long as they do it according to the new rules of digital commerce and don't try to force an outdated sales model on consumers who don't respond to it anymore.
That's what this book is all about. Think of it as your handbook for navigating the rocky and constantly evolving terrain of dealing with consumers in the 21st century.
No B.S. Business Success in the New Economy by Dan S. Kennedy
Dan Kennedy is a legend in marketing, and this is one of my favorite books of his.
In this book, Dan teaches you how to navigate the fine line between following time-honored, reliable business strategies and experimenting with newer business strategies and models designed for the modern consumer.
Along the way you'll also gain the benefit of Dan's classic streetwise advice on topics such as…
Using your business as a path to financial independence…
Achieving peak productivity (and why "do it now" is often bad advice)…
6 strategies to achieving a marketing breakthrough…
And much more
You can't afford to neglect the time-honored strategies that still work. But you also can't risk missing out on the benefits of newer business and marketing models designed to appeal to modern consumers. Read this book to find out what changes you should be making in your business to maximize your success in the "new economy."
Predictable Revenue: Turn Your Business Into a Sales Machine with the $100 Million Best Practices of Salesforce.com by Aaron Ross & Marylou Tyler
This is the second book in this list about Salesforce, and this one explores the innovative outbound sales process that added $100 million in recurring revenue to Salesforce's bottom line.
Dubbed "Cold Calling 2.0," this sales process is a creative way to grow sales without having to ever make a traditional "cold call" again.
In a nutshell, it works by sending an email to the person 1-2 levels above your decision maker. So for example, if your prospect is a Sales Manager, you might reach out to the Sales Director. Then ask that person to put you in touch with the correct person. From there, you set up the call and proceed with the sales process as usual.
This simple shift in outbound marketing leads to less wasted time, a better response rate, and most importantly—more closed sales. An essential book for anyone who relies on outbound marketing.
The Profit Zone: How Strategic Business Design Will Lead You to Tomorrow's Profits by Adrian J. Slywotzky, David J. Morrison, & Bob Andelman
This book is written to answer one important question: "How do I make a profit?"
It might seem like a simple question but it's actually a fascinating and complicated topic that touches nearly every single aspect of your business.
And it's a really essential topic to explore. After all, it doesn't matter what your revenue is if you can't turn a profit. All your hard work can essentially go to waste if you can't build a business that turns a tidy profit.
In Profit Zone, you'll learn where profit comes from and what levers you can pull in your business to increase it. Discover the importance of customer-centric business design, learn how to protect your profitability with a strategic business control point, get access to 22 proven profit models, and much more.
You'll also get 6 in-depth case studies showing you how many other successful companies grew their profits (case studies include the likes of Bill Gates, Charles Schwab, and Michael Eisner).
The Ultimate Sales Machine: Turbocharge Your Business with Relentless Focus on 12 Key Strategies by Chet Holmes
In this classic book, you'll find a wealth of valuable insights you can use to turbocharge your company.
The premise of the book is simple: don't waste your time trying to master thousands of different strategies (this is something I know a lot of people do).
Instead what you should do is focus on the few things that have been proven, time and time again, to really move the needle in business.
Chet explores 12 of those strategies in this book, including topics like becoming a brilliant strategist, time management secrets of billionaires, how to accelerate your growth by hiring superstars, and more.
The Innovator's Dilemma: The Revolutionary Book That Will Change the Way You Do Business by Clayton M. Christensen
Even the best companies can topple, if they fail to take advantage of new industry-disrupting technologies. Take Blockbuster for example. They didn't take the threat of streaming content seriously enough, and as a result, a company that once had 9,000 locations was forced to cease operations in 2013.
It's a scary thought, the idea that new technologies can make your entire company obsolete. But it's true—it's happened many times, and it's happening even more frequently as technological advances speed up—and it's something you need to be aware of.
Thankfully you have this book, which addresses that very topic in a lucid and insightful way. You'll learn why no company is bulletproof, and strategies you can use to manage disruptive technological change.
"I" Power: The Secrets of Great Business in Bad Times by Martin Edelston & Marion Buhagiar
In this book you'll learn about Martin Edelston's 12-part "I" Power system, the set of principles he used to grow his own company exponentially. If you're not familiar with Marty, he was the founder of Boardroom—one of the most successful direct-mail companies in history—and a brilliant businessman.
Of course he didn't do it all by himself, and in "I" Power he shares the managerial tricks and strategies he used to keep his employees happy and productive. One technique Marty was famous for was requiring employees, at meetings, to make 3 recommendations on how to improve the company… and then rewarding the winning ideas.
Marty's book is full of little suggestions like this that are simple, yet capable of transforming your business in amazing ways.
Marketing Strategy Books
Well, this is a list of the best book for marketers… so at some point you have to assume we're going to include some marketing books. 🙂 The books in this category are what I'd call relatively big in scope. In other words, rather than focusing on one specific piece of marketing (like Facebook ads), they focus instead on a much bigger part of marketing (like inbound marketing). There are a lot of great books in this section on a lot of different topics.
Blue Ocean Strategy by W. Chan Kim
Blue Ocean Strategy is a marketing book that encourages you to look beyond the traditional, competition-based industry standard of assessing and outperforming your competitors. While this book won't teach you about actual oceans, it will help you find the key to becoming more aware of your positioning inside the marketplace through differentiation and innovation.
In this strategy, The Red Ocean represents the businesses and industries of today, and the Blue Ocean is the unoccupied market space, waiting for you to explore and conquer the potential inside. It is a strategy book that you will come back to again and again.
Unleash Possible: A Marketing Playbook That Drives B2B Sales by Samantha Stone
The explosion of ecommerce throughout the last decade has changed the way sales are normally garnered, and has altered the traditional B2B selling style. Finely tuned online marketing and digital services can go very far today when working with your business clients by letting digital do the heavy lifting.
Samantha Stone offers a very self-aware guide for how to adapt to new trends in the online marketing space. She recognizes that organizational change is no easy task, making this book a highly recommended read when you are in the market to increase your sales.
Digital Marketing for Dummies by Ryan Deiss & Russ Henneberry
The best thing about this book, without a doubt, is the unmatched handsomeness of its brilliant authors.
OK, I'm joking. The best thing is actually all the actionable digital marketing insights.
Russ and I were honored to be the ones to officially "write the book" on digital marketing. And the result, if I say so myself, came out great.
This book is written with the beginner in mind, and as a result it starts from ground zero and teaches you all the most important, fundamental principles of digital marketing. Each chapter builds on the last, giving you a solid education in the customer journey, customer acquisition, website optimization, and more.
You'll learn things like…
The essential principles every digital marketer has to understand
Using content to generate fans, followers, and customers
How to generate website traffic
Measuring and optimizing your digital marketing campaigns
The 10 most common digital marketing mistakes
Trending digital marketing skills to add to your resume
And much, much more!
$12 Billion of Inside Marketing Secrets Discovered Through Direct Response Television Sales by Steven Dworman
You've seen them before. Those long and sometimes cheesy infomercials that seem to run at all hours of the night.
And yet they've produced some massive commercial successes. Products that developed into huge brands: George Foreman Grill, NordicTrack, BluBlocker, Total Gym. The list goes on.
There's actually a lot of carefully crafted and precisely measured marketing that goes into a successful infomercial, which is why the companies that brought us products like ThighMaster have a lot of marketing secrets to share.
In this book you can read interviews with 23 of the world's most successful infomercial marketers—people like Tony Robbins, Joe Sugarman, Michael Levy, and more. And I bet you'll be as inspired by their stories and their passion as you will be impressed by the depth of their marketing insight.
The 22 Immutable Laws of Marketing: Violate Them at Your Own Risk! by Al Ries & Jack Trout
This is one of those classic books that should be on every marketer's bookshelf. In it, Al Ries and Jack Trout take a big-picture view of marketing and share 22 powerful and essential marketing principles.
Some of my personal favorites:
Law 3: Law of mind. You don't have to be the first to market… as long as you're first in the mind of the consumers.
Law 7: Law of the ladder. Your marketing strategy will depend on where you fall in the hierarchy of your competition. The #4 company in an industry has to market very differently from the #1 company.
Law 9: Law of opposite. Don't try to beat the leader—try to be different from them. Turn their strength into a weakness.
But really, they're all gems. Give this one a look—it's quick and easy to read, and the stories inside will stick with you long after you put it down.
The 22 Immutable Laws of Branding by Al Ries & Laura Ries
Al Ries followed up The 22 Immutable Laws of Marketing with this book, a similar work that's focused on the topic of branding.
How do you build a recognizable brand that people pay attention to, remember, and trust?
Once again, Ries delivers with 22 principles that cut to the heart of what really matters in branding. Along the way you'll see examples from the likes of world-class brands like Rolex, Volvo, and Heineken.
Consider it your primer for how to build a world-class brand.
The Art of Profitability by Adrian Slywotzky
This book shares 23 different profit models that companies can use to generate greater profits. And the central mantra that ties all these profit strategies together is the importance of understanding your customer.
The great thing about this book is how easy it is to read and understand. It's written as a dialogue between a manager and a Zen-like master, David Zhao. And unlike other dry business books, it has almost a fable-like quality to it that makes it feel like you're reading an age-old story filled with very relevant lessons for modern businesses.
Building a StoryBrand: Clarify Your Message So Customers Will Listen by Donald Miller
In this book Donald Miller from StoryBrand explains the 7 universal elements of powerful stories, which he calls the SB7 Framework. These are the 7 story events that appeal to all humans—they help us to identify with the story and empathize with the characters in it.
What's remarkable about this book is that Donald teaches you how to leverage these elements to forge deeper connections with your customers through the power of story.
So what are the 7 universal elements of powerful stories? They're really quite simple:
A character
Has a problem
And meets a guide
Who gives them a plan
And calls them to action
That helps them to avoid failure
And ends in success
Like I said, simple… but powerful.
And you can probably already start to see how your product or service fits perfectly into the role of "mentor."
I'm a big fan of StoryBrand. If you haven't been exposed to any of Donald's teachings before, this book is a great place to start.
Crossing the Chasm: Marketing and Selling Disruptive Products to Mainstream Customers by Geoffrey A. Moore
If you have an innovative product but you're not sure how to bring it to a larger market, this is definitely the book for you.
In Crossing the Chasm you'll learn how to find success in high-tech industries by leveraging the technology adoption lifecycle (innovators, early adopters, early majority, late majority, and laggards). Geoffrey Moore reveals that there's a huge chasm between early adopters and the early majority, which can prove to be a special challenge for cutting-edge products.
Using the insights in this book, you'll learn how to narrow that chasm so you can speed up your growth & sales. Make sure to get the 3rd edition, which has been updated with new examples and more information on digital marketing.
Getting Everything You Can Out of All You've Got: 21 Ways You Can Out-Think, Out-Perform, and Out-Earn the Competition by Jay Abraham
Jay Abraham is an absolute master of business and marketing, which is probably why he's an advisor to many of the top corporations in the US today. He's written a lot of great books, but this one takes the cake as the one you absolutely have to read.
In this book, Jay will help you to find and take advantage of the hidden assets that lie within arm's reach of each and every one of us. When you know where to look, and how to seize opportunity and make it yours, you'll be surprised at how easy it can be to grow your business, make more money, or achieve any other big goals.
Hacking Marketing: Agile Practices to Make Marketing Smarter, Faster, and More Innovative by Scott Brinker
This compares marketing to software development and gives you a management framework that can help to improve your marketing results without getting lost in the sea of overwhelming changes and data that inundate most modern marketers.
That framework is based on 5 fundamentals that, when leveraged properly, will give your marketing department all the benefits of agile management:
Speed
Adaptability
Adjacency
Scale
Precision
Marketing today is more complicated than ever, with more channels, data, and touchpoints than ever before. Implementing this framework is a great way to help simplify all that data so you can focus on what matters most in your business.
Inbound Marketing: Attract, Engage, and Delight Customers Online by Brian Halligan & Dharmesh Shah
If you aren't familiar with the inbound method of marketing, this book will give you a great understanding of what inbound is and how to leverage it to attract, engage, and delight your customers online.
Inbound marketing is designed for the modern consumer—the person who doesn't respond to cold calling or direct mail, but instead takes a more active role in searching for the products and services they want. In a nutshell, it gives your customers the type of digital experience they want—which means they're more likely to enjoy their experience with your company and come back again.
You'll learn things like…
How to turn strangers into website visitors, and visitors into customers
Advice on creating remarkable content by building tools
Tactics to increase your visibility so more people find you online
And much more.
Positioning: The Battle for Your Mind by Al Ries & Jack Trout
Here is another great book by Al Ries and Jack Trout. This is the classic work on how to create a position in the minds of your customers that helps you to generate new customers, stand out from your competitors, and capture market share.
It's an enlightening book that's filled with case studies on everything from Xerox to Milk Duds to Jamaica, giving you a broad range of insights into how positioning can help (or hurt) your company's efforts to grow.
You'll also get some valuable advice on how to choose a product or company name that's aligned with the position you want to occupy in the marketplace. For example, can companies with long and complex names successfully shorten them by using initials?
(The quick answer is no, not usually. But you'll have to reach chapter 10 to learn why.)
Selling the Invisible: A Field Guide to Modern Marketing by Harry Beckwith
Selling a service presents some tricky obstacles. For one thing, you can't really see them, which makes it hard to clarify to your prospects exactly what they will be getting. And in this bestselling book on service selling, author Harry Beckwith explains why some traditional marketing principles—like the old adage to "sell the sizzle, not the steak"—is actually terrible advice when you're selling a service as opposed to a product.
So what should you do instead? Harry recommends a lot of practical tips like listening to the customer, selling a long-term relationship, figuring out what you're really selling, and much more. You'll learn why less is more when it comes to communication, get tips to help you navigate focus groups, discover why greatness may get you nowhere, and much more.
Marketing Mindset Books
One of the things I've noticed, time and time again, is that the most successful marketers are the ones with the right mindset. They might not know all the strategies (yet). They might not be a whiz in Google Analytics (yet). But their underlying thought process as a marketer is solid, and as a result, they tend to become successful faster than most.
Check out these books to help build a strong foundation in some of the most important principles for any digital marketer:
Marketing: A Love Story by Bernadette Jiwa
In a world full of good products and concepts, making yours matter the most can seem like a tremendous obstacle. The products and services themselves are often solving a problem that the consumer is having—but what if your marketing could help to do the same?
Building value is a concept that is invaluable itself, and being able to do that by becoming a company your customers will care about is what Jiwa shows you in this book. Learning more about what your customers want and need will not only help you create better offerings, but it can guide your marketing efforts to focus on connecting more with customers and solving their problems along the way.
All Marketers Are Liars by Seth Godin
Being able to effectively sell your product or service often goes way beyond setting a competitive price for what is offered. This book teaches you about the true power of telling great stories, taking you from a business to a brand.
While puffery can often be found in the marketing world, this book will guide you in being an ethical story teller to avoid misleading your audience. The advice shared by Godin is to practice telling stories, but not telling lies. The power of branding through truthful story-telling has infinite potential, and this book is ready to help you further those skills.
Dare to Lead by Brené Brown
What does it mean to be a leader? Is it about status? Wielding power and using it to take control? Is it supporting your team and allowing them to become leaders themselves? This book seeks to answer all of those questions.
Brené Brown uses stories, research, and empirical evidence to investigate leadership within successful businesses and figure out what they are doing right. Then, she supplies that information back to you so you can practice it in your own career. The need for strong leadership is important, but not as important as the need for capable leadership. Daring to lead isn't about the strength you have, but the way you strengthen those around you.
Click Happy: Your Guide to a Meaningful Life & Career in the Digital Era By Molly Pittman
Is having a digital job the life you envisioned for yourself when you were a kid? Probably not, but how could it have been? As the world continues to shift to a digital landscape, our expectations for life have also shifted. How do we make sure we're happy in the digital age, as well as well prepared to succeed?
This book gives you those tools and fundamentals that you need to be successful and happy in this rapidly changing world, teaching you how to find your own place in this digital workforce that will enable you to do things that you want to do.
Hooked: How to Build Habit-Forming Products by Nir Eyal
Brainstorming your next product? If so, definitely bump this book up in your queue.
And by "bump it up in your queue," what I really mean is, "drop everything else and read Hooked right now."
Nir's best-selling product design manual teaches the real principles behind product success. Why do some products flop, and others go on to massive success?
The key to a product's success, Nir argues, lies in the way that product influences consumer behavior. The most successful products aren't just easy to use—they're hard not to use. They're compelling. Un-put-down-able.
And Nir even explains how you can create habit-forming product using his "Hook Method." The Hook Method consists of 4 main steps:
Trigger: prompt the consumer to take action.
Action: make it easy for the consumer to take action
Variable reward: make the reward inconsistent to make it habit-forming
Investment: get the user to make a small investment in the product
By implementing this process into your own products and marketing campaigns, you can create habit-forming products that keep your customers hooked.
Purple Cow: Transform Your Business by Being Remarkable by Seth Godin
This is one of Seth Godin's best books, and the premise behind it is really simple:
In today's market, you have to stand out to stand a chance.
The old ways of promoting a product (things like promotion and publicity) just don't work the way they used to. Why? Because the market is too saturated. It's too hard to stand out.
Unless you're a purple cow.
So what is a purple cow? It's just what it sounds like! Think of how many cows you've probably seen in your life. Maybe not in person, but on TV. In books or magazines or even on milk cartons.
You never pay much attention to these cows, do you? Of course not. Because they're just cows. They're common, everyday. Boring.
Well, today people are under a constant barrage of boring. Commercial after commercial of "me-too" products that don't do anything to differentiate themselves.
The way to stand out? Become a purple cow. Be something people have never seen before.
In this book Seth will show you how to put purple cows into everything you create—your products, your marketing—to creating something remarkable. Something that stands out and gets noticed.
Start with Why: How Great Leaders Inspire Everyone to Take Action by Simon Sinek
This is one of the most inspiring books on this list.
Simon's basic premise: don't start with what you want to do, or how you want to do it. That's what most people do, and it leads to all sorts of uninspired efforts.
Instead, start with why. Get in touch with your purpose, and let that powerful motivation drive you through the what and the how.
Get this right, and you'll create something—a product, a company, a marketing campaign—that stands out because it's there to serve a clear and compelling purpose.
To get an idea of what this looks like, Simon makes a great example using Apple computers.
If Apple was like most other companies, their marketing message would say something like this:
"We make great computers. They're beautifully designed, simple to use, and user-friendly. Want to buy one?"
It's not particularly compelling. They start with what they do, then get into how they do it, then provide a call-to-action. Why isn't even addressed.
OK, now here's a better description of how Apple actually communicates:
"Everything we do, we believe in challenging the status quo. We believe in thinking differently. The way we challenge the status quo is by making our products beautifully designed, simple to use and user-friendly. And we happen to make great computers. Want to buy one?"
This time, by starting with the why, then moving on to the how, and finally the what, Apple makes a much more compelling marketing message. This is just one example, obviously—for a deeper understanding, definitely check out Simon's book.
Contagious: Why Things Catch On by Jonah Berger
Want to know why some things catch on and others don't?
In this New York Times bestseller, Jonah Berger examines the phenomenon of popularity. Why do some ideas and products go viral and spread like wildfire—while others don't?
Jonah spent 10 years answering that question, and he came to the conclusion that what REALLY makes things catch on is word of mouth. Social transmission. We pay attention to what other people are talking about.
In other words, we don't listen to advertising… we listen to people.
And in Contagious, you'll learn how companies are leveraging word-of-mouth through the manipulation of 6 basic principles to raise awareness and increase sales. You'll come away with a set of techniques you can use to help encourage the spread of any kind of information you want—advertisements, content, social or political messages, and more.
Exploiting Chaos: 150 Ways to Spark Innovation During Times of Change by Jeremy Gutsche
It's a little-known fact that some of our biggest companies—like Disney, CNN, Microsoft, Hewlett-Packard, and more—all started during economic recessions.
It sounds counterintuitive, but those periods of fear and uncertainty also provide an opportunity for growth and innovation. The key is knowing how to take advantage of it.
That's what this book is all about. In Exploiting Chaos, you'll learn how to not only survive in times of change… you'll learn how to grow and thrive in them.
Fooled by Randomness: The Hidden Role of Chance in Life and in the Markets by Nassim Nicholas Taleb
This book explores the under-appreciated role that random chance plays in our lives and in business.
It's an important message because as a digital marketer, I'm always preaching the importance of trusting data and analytics. And I still believe those things are important—but they're not infallible.
And as you'll learn in this book, they can actually be a lot more fallible than we want.
The point isn't that data is untrustworthy. It's just that we shouldn't let ourselves be lured into overconfidence. We need to be aware of the role that randomness plays in business so we can prepare for it. And this book will help you do it.
The Four Steps to the Epiphany by Steve Blank
This is without a doubt, one of the most influential business books of the past decade. If you want to understand the underlying principles that inspired the Lean Startup revolution, then you need to give The Four Steps to the Epiphany a read.
It's a book about "new ventures," which includes startups. And one of the biggest contributions this book has delivered is the new thought that small businesses are NOT simply a smaller version of large businesses.
Instead, they're something entirely different.
Where big businesses simply execute on existing business models, smaller companies find success by searching for and discovering brand-new business models. And given their greater speed and agility, they're much better suited for the kind of pivots required to make these kinds of discoveries.
You'll learn how to spot the flaws in your business plan, how to employ rapid iteration in combination with customer feedback to improve your business, and much more.
The Goal: A Process of Ongoing Improvement by Eliyahu M. Goldratt & Jeff Cox
This is one of the most enjoyable business books I've read. And technically it isn't a business book at all. It's actually a novel about a plant manager who has 90 days to make a dramatic turnaround in both his work and his marriage (both of which are going down in flames).
Alex (the main character) runs into one of his old professors who helps to guide him to the new way of thinking that can save both his plant and his relationship. And the messages Alex learns from that professor make up the foundations for author Eli Goldratt's Theory of Constraints.
Traction: How Any Startup Can Achieve Explosive Customer Growth by Gabriel Weinberg & Justin Mares
This book is based on a really powerful assumption:
Most startups fail not because they have a bad product, but because they can't get any traction.
Traction refers to your ability to grow by acquiring new customers, and it trumps just about everything else in a startup. Nothing else—creating a great product, assembling an awesome team, raising a bunch of capital—compares to traction in terms of importance.
And in this book you'll learn how to leverage 19 separate channels to build your customer base. These channels include all the typical digital channels (social advertising, search engine marketing, content marketing, etc.), but also less-crowded platforms like trade shows, affiliate programs, sales, existing platforms, and speaking engagements.
Productivity Books
The gulf between a productive marketer, and a marketer with an inefficient workflow, can be enormous. In my experience you can dramatically increase your output by putting more effective productivity strategies in place. I've read a lot of productivity books, and these are some of the best.
The Productivity Project: Proven Wats to Become More Awesome by Chris Bailey
For some (okay, maybe for many), being productive is a difficult task. Whether you need ideas for staying focused or help being more efficient when you finally can focus, this book is for you.
This book gives you a unique take on getting things done, thanks to author Chris Bailey, who spent an entire year dedicated to testing and discovering methods for improving productivity. Become instantly more productive by letting Bailey do the work for you (sort of), with advice on how he improved productivity through a few surprising tricks.
80/20 Sales and Marketing: The Definitive Guide to Working Less and Making More by Perry Marshall
Most people are familiar with the 80/20 principle (AKA the Pareto Principle) at this point: it's the idea that 20% of inputs have a tendency to produce 80% of outputs. And if you can learn to focus most of your time on that 20% of inputs, then you'll be giving yourself the leverage you need to multiply your personal productivity.
And this book by Perry Marshall is the classic guide on how to apply the 80/20 principle to sales and marketing.
When you dig into the topic and really start thinking about it, you'll realize that you can 80/20 just about anything:
Your time
The profit centers in your business
Your buyers
Your search engine results
Your points of marketing differentiation
And more
I highly recommend this for any marketer who wants to be more effective not just with their time, but also in terms of the results they produce from their marketing efforts.
The Agile Marketer: Turning Customer Experience Into Your Competitive Advantage by Roland Smart
Sometimes as marketers we forget that the most important part of your company's marketing success isn't your ads, your content, or your funnel. Ultimately, the most important thing is the experience your customers have with your product or service.
And in this book, you'll learn how to apply the Agile methodology to deliver a superior customer experience that will drive great reviews, word of mouth, and repeat purchases. You'll also discover why it's becoming increasingly important for marketers to work together with product management to ensure that your company is delivering the best product possible—essentially baking your marketing message directly into your product or service.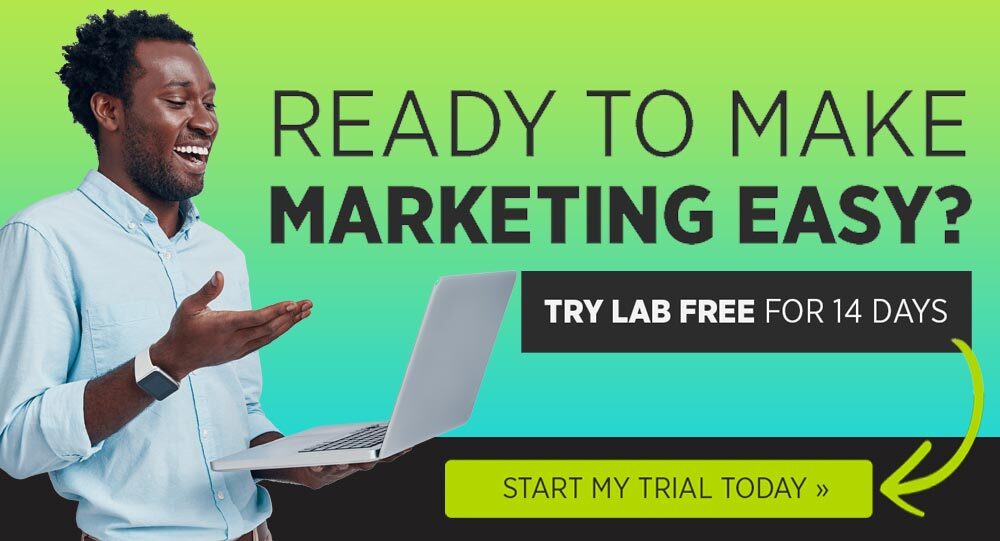 The 4 Disciplines of Execution by Sean Covey, Chris McChesney, & Jim Huling
Have you ever watched a major project or initiative die in your company?
Most marketers with at least a few years of experience have seen this many times. And in most cases, the cause is the same:
Everyone is too busy with their urgent day-to-day work that they don't have time to execute the strategies necessary for future success.
It's a tricky situation, but fortunately this book offers a compelling solution: the 4 Disciplines of Execution (4DX). 4DX is a simple system that can help produce breakthrough results in your company. It consists of 4 main steps:
Focus on the wildly important things
Act on lead measures
Keep a compelling scoreboard
Create a cadence of accountability
4DX gives you a new way of working that will give you a competitive advantage in terms of focus and productivity. Highly recommended for managers, founders, and business leaders.
Getting Things Done: The Art of Stress-Free Productivity by David Allen
This is one of my favorite books on productivity. David Allen is a productivity guru who really gets it—he knows what it's like to be buried under an avalanche of emails, meetings, and to-do lists. But more importantly, he knows the systems you can use to get from under that heap and be more productive without the feeling of constant stress.
You'll learn the 5 steps of mastering your workflow, the 5 phases of effective project planning, the power of next-action decision, and much more. One of his best productivity strategies, in my experience, is the suggestion to set up an inbox where you can toss all your incoming "stuff." Then make a priority to triage all those incoming messages into separate buckets where you'll know where to do with them.
As a result you'll have a much stronger feeling of control over your workflow, an inbox that is constantly hitting zero, and as the title of the book promises—stress-free productivity.
The New One Minute Manager by Ken Blanchard, PhD & Spencer Johnson, MD
This classic management book is told in the form of a story of a young man looking for a good manager. And inside you'll learn the secrets of more effective leadership, starting with 3 practical secrets about leading others: 1-minute goals, 1-minute praisings, and 1-minute redirects.
You'll learn a lot in these 112 pages that you can use to be a better manager and achieve more success with less stress in both your personal and professional lives.
Running Lean: Iterate from Plan A to a Plan That Works by Ash Maurya
Most new products and businesses fail. But not because they can't create a great product, but because they waste their time and resources building the wrong product. Unfortunately, you can't always know what the right product is until you've had time to test and vet your product ideas.
That's why this is such an important book for startups. It teaches you how to use the Lean methodology to achieve product/market fit as quickly and efficiently as possible. You'll learn how to find a product that's really worth solving, how to test your product with multiple quick iterations, when it's time to pivot, and much more.
Sprint: How to Solve Big Problems and Test New Ideas in Just Five Days by Jake Knapp, John Zeratsky, & Braden Kowitz
This book describes the 5-day sprint that was created at Google and which gives companies a rapid new way of solving problems and tackling big projects: the sprint.
Sprints work for companies of all shapes and sizes. The power of this process lies in its short timespace and intense focus. Over the course of just 5 days you can take any new project from idea to prototype to decision—avoiding the wasted time & expense that comes from projects that drag on… and on… and on…
And in Jake Knapp's book you'll get a complete day-by-day walkthrough of your entire sprint, so that you know exactly which topics to tackle every day of the week in order to arrive at the solution to your problem on Friday—just in time for happy hour.
Behavioral Psychology Books
No matter what kind of marketing you're doing, you're always marketing to the same kind of creature: a human being. And human beings share many different psychological qualities that, if properly understood, can be leveraged to help make your marketing message stand out from the crowd. These books will give you a great foundation in some of the most important aspects of behavioral psychology.
Words that Work: It's Not What You Say, It's What People Hear by Frank I. Luntz
The way you use your words is everything. That universal truth applies in marketing, politics, teaching, and everything in between. This book offers a behind-the-scenes look at what goes into word choice and why crafting sentences is way more complicated than putting words in front of each other.
It gives you an in-depth view at what goes into persuasion, and why the way you frame a message is just as important as the message itself. Turns out, it is possible to say too much. So read this to learn how to use your words wisely.
Why We Buy: The Science of Shopping—Updated and Revised for the Internet, the Global Consumer and Beyond by Paco Underhill
As a marketer whose job is to get people to buy stuff, it stands to reason that you should understand WHY people buy things in the first place—right?
Makes sense to me. And that's why this book is absolutely required reading for all marketers and business owners.
You'll learn the science of shopping, including many of the reasons why we really choose to buy the things we do. The insights in this book are broken out into topics like demographics; the dynamics of sight, sound, and touch; differences in culture; and the actual mechanics of shopping itself.
Make sure to get the updated version for its new chapters on digital shopping.
Buyology: Truth and Lies About Why We Buy by Martin Lindstrom
Similar to Why We Buy, this book provides some piercing insights into why we buy the things we buy.
What is it that really influences our buying decisions? Is it advertisements, slogans, jingles, personal recommendations? Is it subliminal messages, neuromarketing, the promise of sex, or product placement?
In a nutshell, the answer is… yes. All these things play a role in the purchasing decisions we make, but depending on the situation, certain factors play a stronger role than others. In this book you'll learn how each of these factors influence our behavior, giving you many incredibly valuable insights into how selling works on a human level.
The 48 Laws of Power by Robert Greene
This Machiavellian guide to power reveals many of the hidden rules that govern the way we structure power in human society. It draws on many important lessons learned throughout history by some of our greatest leaders and philosophers like Sun Tzu, Machiavelli, P.T. Barnum, and more.
Some examples of the lessons you'll learn in the page of Power include:
Never outshine the master
Do not commit to anyone
Win through your actions, never through argument
Strike the shepherd and the sheep will scatter
They're not always the lessons we want to hear, but it's hard to argue with the truth in these 48 vital lessons on human psychology.
The 5 Elements of Effective Thinking by Edward B. Burger & Michael Starbird
Marketing is a job for thinkers. To make it in this industry you have to be able to analyze problems, ask the right questions, brainstorm effectively, learn from mistakes, and change yourself when you recognize an opportunity for self-improvement.
That sounds like a big ask, but with the help of this book you'll have the strategies you need to be a more effective thinking and ultimately, a more effective marketer.
Learn how to create new ideas from old ones, how to turn answers into even more valuable questions, how to "fail by intent" to learn faster, how to clear the clutter and seek the essential, and much more. Highly recommended for thinkers of all kinds.
Meet Your Happy Chemicals: Dopamine, Endorphin, Oxytocin, Serotonin by Loretta Graziano Breuning, PhD
This might sound like a book that belongs on a biologist's bookshelf, not a marketer's. But trust me—the information in this book is pure gold if you give it a chance.
In Meet Your Happy Chemicals, Loretta Breuning gives you a thorough walkthrough of your feel-good chemicals:
Dopamine, serotonin, endorphin, and oxytocin.
As a marketer, understanding how our feel-good chemicals work will give you the competitive advantage of knowing how to spark positive feelings in your leads, fans, and customers—ultimately delivering a customer experience that keeps people coming back again and again.
(Note: the book has been republished with a new title, which you can get here.)
Predictably Irrational, Revised and Expanded Edition: The Hidden Forces That Shape Our Decisions by Dan Ariely
Human behavior is inherently irrational. It's driven less by logic and more by hidden forces that exert a surprisingly strong influence on how we live our lives.
And in this book, Dan Ariely explains what those forces are.
In many cases, these behaviors don't make any rational sense until you start tracing them back to the psychological traits that cause them.
This is so important for marketers to understand. Your customers aren't logic machines who always do the most sensible thing. Instead they're living, breathing organisms with opinions, biases, emotions, and misperceptions that cause them to do some truly irrational things.
But by understanding why we do the sometimes-crazy things that we do, you'll be in a much better position to help influence the behavior of your potential customers.
Business Growth Books
Unfortunately, the best product (or service) does not always win. Growth relies on specific business and marketing systems designed to reach new audiences and increase revenue in a scalable fashion. And in these books, you'll learn what those systems are and how to put them to work in your company.
From Impossible to Inevitable: How Hyper-Growth Companies Create Predictable Revenue by Aaron Ross & Jason Lemkin
This book explores the strategies you can use to achieve massive growth in a short time. You'll start by answering these 3 questions:
Why aren't you growing faster?
What does it take to get to hypergrowth?
How do you sustain growth?
From there you'll learn how to kick off a massive growth spurt by combining these 7 ingredients:
Nail a niche
Create a systematic pipeline for discovery
Make your sales scalable
Double your "dealsize"
Do the time
Embrace employee ownership
Define your destiny
Each ingredient is powerful on its own, but combining them can lead to some truly impressive results. If you've been frustrated with your company growth, give them a try.
Hacking Growth: How Today's Fastest-Growing Companies Drive Breakout Success by Sean Ellis & Morgan Brown
This book by Sean Ellis (founder of growthhacker.com) is a growth classic. You'll learn the secrets behind many of our fastest-growing companies. (Hint: having a great product is NOT enough. Not by a long shot.)
Examples include companies such as…
Airbnb
Pinterest
LinkedIn
Facebook
Uber
How did these now-huge companies grow to such a massive size so quickly? And how can you replicate some of that success in your own company? Grab a copy of Hacking Growth to find out.
Scaling Lean: Mastering the Key Metrics for Startup Growth by Ash Maurya
One of the big problems that companies run into when scaling up—particularly startups whose product or business model hasn't been proven—is knowing whether or not their offer will work on a bigger scale.
That's why, when you're ready to scale up your startup, you'll definitely want to refer to the this little gem. It gives you a methodology you can use to ballpark the viability of your business model, so you can harvest quick insights you can use to decide when to start over… and when to scale up.
You'll learn counterintuitive but valuable secrets like why you should stop using revenue as a measure of progress and focus on traction instead. You'll discover how to set growth goals the same way Facebook and Tesla did. And perhaps most importantly, you'll find out how to use sprints to quickly test your ideas and use the lessons you learn to drive continuous improvement.
Ready, Fire, Aim: Zero to $100 Million in No Time Flat by Michael Masterson
In this book from Michael Masterson, you'll get a practical primer on how to grow and scale a business. Michael explains the 4 stages of entrepreneurial growth that all new companies go through, and reveals the new challenges, opportunities, and changes you'll have to make at every stage of your company's development.
Some of the things you'll learn include…
Why selling is always your #1 business priority
How to create a "plan B" in your company (and why it's just as important as plan A)
The numbers that are most critical to your success
How to double profits with Michael's front-end/back-end strategies
Copywriting Books
Copywriting is one of the most important skills any marketer can have. Even if you aren't a copywriter per se, you still need to be able to put together a persuasive message in print from time to time—whether it's on a Facebook ad, in a company tweet, or just an email to your boss. These books will help you write engaging copy that compels the reader to pay attention and take action.
Instant Inspiration for Copywriters by R. Scott Frothingham
It's a misconception that copywriting is easy. It's hard, especially when you have to do it a lot. Finding the inspiration to write, let alone things to write about, is extremely challenging over a long period of time. Writer's block is a real problem, and this book helps.
Simply put, this book will make you a better copywriter. It is full of tips and advice for copywriters, as well as topical and pertinent quotes from industry leaders in content marketing. This book is a must have if you do any copywriting at all, especially if it's your full-time job.
The Adweek Copywriting Handbook: The Ultimate Guide to Writing Powerful Advertising and Marketing Copy from One of America's Top Copywriters by Joseph Sugarman
Joe Sugarman is one of the all-time great copywriters, and this is his bible on how to write compelling copy that sells.
This is as comprehensive a copywriting book as you'll find anywhere. Joe illuminates every part of the copywriting process, answering basic questions like "How much copy should I write?" and progressing to more advanced topics, such as the 31 psychological triggers that make people buy.
Finally Joe provides 13 case studies from a wide range of campaigns and products. These are some of the most helpful chapters in the book, in my opinion, because of the way they pull back the curtain on how good copy really works.
Confessions of a Direct Mail Guy by Gordon W. Grossman
Throughout history (and especially before the Internet came along), many of our best copywriters and marketers worked in direct mail. The reason why is pretty simple: because in direct mail they measure everything. They have to. And as a result, they know exactly what kind of marketing really works.
And in this book, you'll get to learn from one of the industry's all-time greats. Gordon Grossman spent 17 years at Writer's Digest, where he helped to build the magazine's massive subscription base. From there he became a consultant and worked with nearly 100 other direct mail companies around the country.
You'll gain the benefit of Gordon's decades of experience and learn from many examples about some of the most effective direct mail marketing principles. Everything is delivered with Gordon's wry sense of humor that will have you chuckling in your chair as you read along.
Secrets of Successful Direct Mail by Richard V. Benson
This is another classic marketing book from an old direct mail master. In it, Richard Benson shares stories and experiences from his direct mail days and shares the marketing lessons you should take away from each.
Remember that sending direct mail wasn't like email marketing. Sending out a mailer cost money—significant money—so you had to be a sharp marketer and learn fast if you were going to turn a profit selling by mail.
Great Leads: The Six Easiest Ways to Start Any Sales Message by Michael Masterson & John Forde
In an ad or sales letter, the "lead" refers to the beginning section of copy just after the headline. The lead is, without a doubt, one of the most important parts of any ad. The reason why should be pretty obvious: because if the lead doesn't do its job of pulling the reader in, then the rest of the ad or sales letter won't even get read.
And in this book you'll learn how to write a killer lead from iconic marketers Michael Masterson and John Forde. They'll share the 6 most common types of leads and how, when, and why to use each for maximum effectiveness.
This is really a one-of-a-kind book. I don't think I've ever seen another book that focuses solely on writing leads—and even if another one gets written, it will have to be pretty impressive to rival this copywriting classic.
Hey Whipple, Squeeze This: The Classic Guide to Creating Great Ads by Luke Sullivan & Edward Boches
This book has inspired thousands of young ad students, creatives, and copywriters with lessons and examples from some of the best ads ever printed. It's a fun book filled with one great ad after another, and the 400+ pages go by in a flash once you get sucked in.
Hey Whipple also offers some realistic and very practical advice to people who are thinking of breaking into the advertising industry. You'll learn how to get started, how to find work, and how to create ads that communicate powerful benefits in a compelling way.
(The fifth edition also includes more examples and insight into creating ads for digital media.)
Phrases that Sell: The Ultimate Phrase Finder to Help You Promote Your Products, Services, and Ideas by Edward Werz & Sally Germain
This is a really handy little tool to have near your desk anytime you need to give a sentence in your copy a little more oomph.
It's not really a book that you would read cover-to-cover. It's more of a reference guide that shares some of the most persuasive ways to get across many of the most common marketing messages.
For example, if you flip to the chapter on "Price" you'll see entries like:
An economical choice
An exceptional value
Everyday discounted prices
Cost-effective
Easy payments
The list goes on and on. It's a great way to quickly find a few new phrases that can improve your copy.
Words that Sell: More than 6000 Entries to Help You Promote Your Products, Services, and Ideas by Richard Bayan
This book will fit nicely right next to Phrases that Sell. And just like that book, this one is a reference that shares hundreds of compelling "power words" that will give your copy more punch.
Keep it by your desk and flip through it whenever you come across a word in your copy that feels a bit weak. Have you used the word "authentic" too many times, for example? This book gives you 57 synonyms to choose from. Think of it like a thesaurus for copywriters.
The Wizard of Ads: Turning Words into Magic and Dreamers into Millionaires by Roy H. Williams
One of the all-time great marketers, Roy Williams was my mentor. I can say with confidence that without Roy's help, I would not be where I am today.
In this book, Roy shares his wealth of experience on radio marketing (which, it turns out, has a lot in common with digital marketing).
After all, both radio and digital marketing have to grab people's attention quickly, before they move on to the next thing.
Fortunately, the marketing gems Roy shares in this book are timeless—they work just as well in Facebook ads today as they did in radio ads 15 years ago.
Secret Formulas of the Wizard of Ads: Turning Paupers into Princes and Lead into Gold by Roy H. Williams
Roy followed up The Wizard of Ads with this book, with even more of his one-of-a-kind marketing insights from the world of radio. Discover why being out-of-style can actually lead to profit, how to find a champion to sell your ideas more effectively, the counterintuitive reason why targeted marketing can actually be a mistake, and much more. Read it, apply it, and see the results for yourself.
Story Theater Method: Strategic Storytelling in Business (previously titled: Never Be Boring Again) by Doug Stevenson
Storytelling isn't just for novelists and screenwriters. It's an essential skill for any marketer who wants a proven method for selling their product or service with a compelling message.
This book will walk you through Doug Stevenson's "Story Theater Method" for creating a well-told story that serves an important business purpose in your company. Using his 9-step formula you'll learn how to brand your message, incorporate humor for prolonged attention spans, make dull or technical information come alive, and much more.
The Ultimate Sales Letter: Attract New Customers. Boost your Sales. by Dan S. Kennedy
Dan Kennedy is a flat-out copywriting genius. He has a massive amount of experience in a wide range of markets, and I doubt that anyone alive has a better understanding of how a sales letter really works.
Is it any wonder, then, why this is such an indispensable book for copywriters?
In this book, Dan teaches you how to write a great sales letter through a series of teaching points, examples, and creativity-sparking exercises. You'll learn how to use graphics to support your sales message, which formulas lead to the most effective headlines, and much more.
Persuasion Books
As marketers, persuasion is kind of what we do. Our job is to persuade people to take an action that will bring them closer to buying our product or service—whether that action is clicking an ad, opening an email, watching a video, or adding a product to their shopping cart.
These books do a fantastic job of explaining the hidden psychological factors that influence persuasion. While they don't address the topic of digital marketing specifically, the principles they explain can be applied to any situation in which persuasion is called for.
Influence: The Psychology of Persuasion by Robert B. Cialdini, PhD
This is the granddaddy of all persuasion books. If you have any aspirations of persuading people to take an action (like, say, buying your product or service), then you need to read this book.
Cialdini has spent 35 years investigating the psychology of what makes people say "yes." And he distills this knowledge down into 6 primary things—his "principles of persuasion."
Reciprocation
Commitment and consistency
Social proof
Liking
Authority
Scarcity
No doubt you've heard of some of these before, like social proof and scarcity. Well, this is the book that popularized those concepts and made them part of our everyday marketing lexicon.
They're simple concepts, but don't underestimate how powerful they can be! These ideas can be applied to all areas of your marketing—from your ad copy to your landing pages and more, making your marketing more effective throughout your entire funnel.
Pre-Suasion: A Revolutionary Way to Influence and Persuade by Robert Cialdini, PhD
This book is Cialdini's follow-up to Influence, and in time I believe it will become just as much of a persuasion classic as his first book.
In Pre-Suasion, Cialdini investigates how our decisions are impacted based on the context in which we receive certain messages. And he shows, through the course of this book, how you can take advantage of "the essential window of time before you deliver an important message" to increase the odds of that message getting across successfully.
That might sound complicated, but it's really not. Let me share an example to drive home the point.
In one chapter, Cialdini shares one strategy employed by job applicants that substantially increased their odds of being offered the job. All the applicant did was ask the interviewer one simple question:
"What was it that led you to bring me in for this interview?"
A simple question, but an incredibly effective one because it forces the interviewer to think about the positive traits on the applicant's resume that stood out to them.
In effect, it makes the interviewer convince themselves of how qualified the applicant is.
Of course, that's just one example. The book is full of great examples and insights like this, so definitely check it out. (But read Influence first, since it will help improve your understanding of Pre-Suasion.)
Yes!: 50 Scientifically Proven Ways to Be Persuasive by Noah J. Goldstein, Steve J. Martin, & Robert B. Cialdini, PhD
OK, so this is the 3rd persuasion book in a row on this list by Robert Cialdini. Are you starting to get the point that this guy knows his persuasion?
Unlike Influence and Pre-Suasion, which are groundbreaking books that give an in-depth analysis of the critical elements of persuasion, Yes! is a more practical guide full of case studies and relevant takeaways.
For example, the first chapter is titled "How can inconveniencing your audience increase your persuasiveness?" And it goes on to explain how a small change in wording increased the response rate of an infomercial dramatically. What was the change, you might be wondering?
Instead of saying, "Operators are waiting, please call now," the infomercial was changed to, "If operators are busy, please call again." And that little shift was enough to give the viewer the impression of much greater social proof, leading to massive profits for one lucky advertiser.
Of course that's just one example. The book has 50 such examples, all of them fleshed out with explanations, relevant studies, and more, to help you take leverage these principles of persuasion in your own business.
The Architecture of Persuasion: Strategic Storytelling in Business by Michael Masterson
This is another classic from Michael Masterson that explains how persuasion works on a deep human level. And he does it using a metaphor of an Indiana Jones-like character trying to court an attractive young woman, which makes it a surprisingly enjoyable read. And the metaphor follows 4 basic steps that correspond to the different parts of a sales letter:
Conversation openers (the envelope teaser)
The seduction (headline & lead)
The living room (sales argument)
The bedroom (the close)
Along the way you'll discover how to apply the new principles you're learning to a sales message and lay the groundwork for a productive long-term relationship with any new prospective customers.
Fascinate: Your 7 Triggers to Persuasion and Captivation by Sally Hogshead
This influential book explores persuasion through the lens of fascination.
Fascination exerts a powerful impact on persuasion. It makes sense when you think about it: when you're fascinated by something, you pay attention to it. You listen to it. And the longer this goes on, the more irresistible it becomes.
This turns out to be something that smart businesses can leverage in their marketing. When you can bake fascination into your product, service, company mission, or messaging, then you arm your business with a powerful method of mass persuasion.
And in our culture where marketing messages are everywhere, and most people don't have enough time or attention to go around, this concept is more important than ever.
How to Win Friends & Influence People by Dale Carnegie
This classic book has helped millions of people to become more charismatic in social situations, and its advice applies just as well to marketers hoping to up their persuasion factor.
It's chock-full of practical advice on how to make people like you, how to win people over to your way of thinking, how to handle difficult people, how to change people without arousing resentment, and much more.
You're sure to come away with a handful of specific techniques you can use to improve not only your business persuasion, but also your personal charisma and relationships.
Magical Worlds of the Wizard of Ads: Tools and Techniques for Profitable Persuasion by Roy H. Williams
This is at least the third book by Roy Williams on this list, and in this one, he turns to the topic of persuasion. And like many of the books in this category, the insights you take away from this book can be applied not just to your professional life but to your personal one as well.
People from some of the world's largest organizations—like Procter and Gamble, the University of Michigan, USA Today—have sought out Roy's advice. And in this book he shares many of the secrets taught at his Academy.
I admire Roy's ability to take lessons and examples from many different walks of life and connect them all to a deeper topic (in this case, persuasion), and I think you will too.
Pitch Anything: An Innovative Method for Presenting, Persuading, and Winning the Deal by Oren Klaff
As a marketer, it's almost a guarantee that you'll have to pitch something sooner or later. And if you want to have the best chance of winning the deal, read this book before you do it.
Pitch Anything teaches the methods you can use to stand out from the rest of the pack when delivering a pitch. It will open your eyes to what's been missing in your presentations to give it that WOW factor that will leave your audience impressed. And it follows a 6-step framework:
Set the Frame
Tell the Story
Reveal the Intrigue
Offer the Prize
Nail the Hookpoint
Get a Decision
And author Oren Klaff is the perfect person to write this book. He's used the techniques explained here to raise nearly half a billion dollars in investor capital—so you can be assured they'll work on a massive scale.
The It Factor by Mark Wiskup
Have you ever met someone who had "it"?
It's hard to define exactly what "it" is, but you know it when you see it.
A charisma. A sense of personal magnetism. A likeability that makes a certain person's ideas much more likely to be heard, listened to, and adopted.
So how can you get "it"? Is it something you can foster, or is "it" in your DNA—and therefore out of your control?
Well, you'll be happy to learn that—according to Mark Wiskup in this book—"it" isn't something you're born with. It's something you can develop… but only if you know how. And in this guide to personal persuasion, you'll learn how to start conversations, draw in listeners, and consistently make a positive impression.
As We Speak: How to Make Your Point and Have It Stick by Peter Meyers & Shann Nix
I've known a few really bright marketers who always had great ideas… but nobody ever seemed to listen to them. It wasn't that their ideas were bad—the problem was in the way they presented their ideas in public.
Public speaking isn't anyone's favorite task, but with the help of this book you'll feel like a much more confident public speaker—whether you're speaking to an audience of 1 or 1,000. You'll learn tricks to help overcome anxiety, deliver your message effectively, and improve your state so that you can feel at your best when it matters most.
Waiting for Your Cat to Bark?: Persuading Customers When They Ignore Marketing by Bryan Eisenberg & Jeffrey Eisenberg
This book starts from an interesting premise.
Many companies approach marketing the way Pavlov trained his dogs: if we keep marketing this product, sooner or later we'll train people to buy it. And for years, that worked! (At least, sort of.) Before the age of the Internet, people largely learned about new products and services from advertisements.
But that's all changed. Traditional advertising is working less and less. There are a few different reasons for that (over-saturation of ads; people preferring to search on their own terms online), but it's affecting the bottom line of many companies who refuse to change with the times.
Consumers today are less like Pavlov's dogs and more like cats: aloof, indifferent, self-indulgent. More concerned with self-interest than with pleasing others.
Can you still market to these people effectively? Absolutely. But only if you market to them in the right way—a way that caters to what they're looking for. And in this book, you'll find out how to do just that using the Eisenbergs' Persuasion Architecture model. Learn why the market's changed, how you can anticipate your customers' needs, ways you can measure & optimize the ROI throughout every step of your marketing funnel, and more.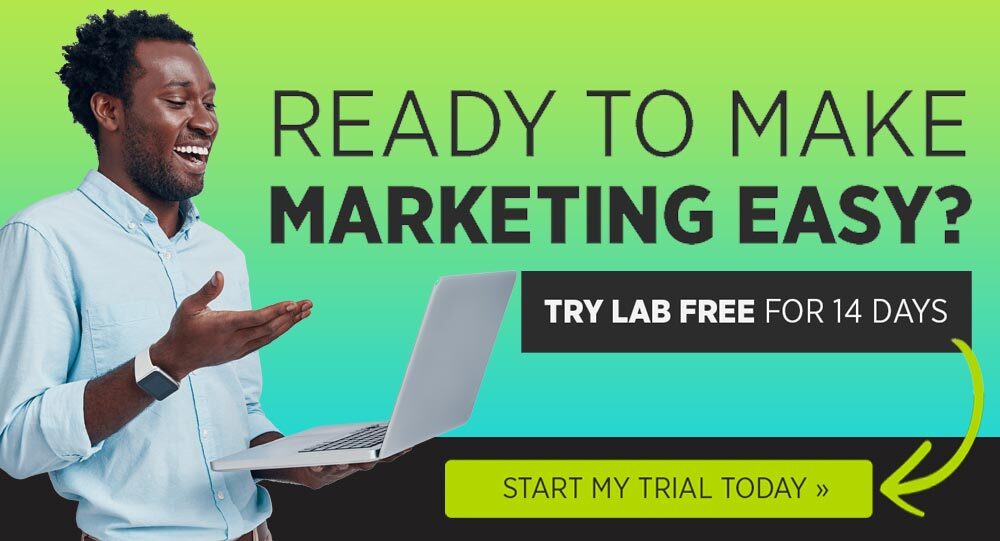 Value Proposition Books
Why should people choose you over your competitors? In an increasingly competitive world, this question is more important than ever. And the answer lies in your value proposition. Figuring out what sets you apart from all the other cookie-cutter companies in the world is an important step in taking the next big leap in your company's growth. These books take a deep-dive into this topic and will help you develop your own compelling value prop.
Value Prop: Create Powerful I3 Value Propositions to Enter and Win New Markets by Jose Palomino
This is a great book for anyone who isn't sure that their value proposition is as clear or compelling as it should be. Think of it as your reality check for evaluating just how strong your value prop really is.
Jose Palomino, founder of valueprop.com, will take you through the basics of value proposition development and give you a few methods you can use to get a more objective look at your own value prop. You'll also learn how to use the I3 process to strengthen a so-so value prop. (Is it innovative? Is it indispensable? Is it inspirational?)
By the time you're done reading you'll understand why you need to start with the truth, how to discover your real value, ways to test your proposition, and much more.
Value Proposition Design: How to Create Products and Services Customers Want by Alexander Osterwalder, Yves Pigneur, Gregory Bernarda, & Alan Smith
This book, written in an engaging visual format, will give you a solid 4-step strategy for creating a value proposition customers can't resist.
First, you canvas. This is where you gather all the data & information, such as customer profiles, that you'll use to design your value prop.
Then you design. Here you take all the information from step 1 and use it to design a compelling value proposition based on what you know about your customers, your company, and your competitors.
Next you test. Just because you've developed a value prop doesn't mean you're done—what if it's not as effective as you think? Here you'll learn how to test the value of your value prop and learn where you can improve.
And finally, evolve. No value prop will remain compelling forever. As technology and markets change, so will your company—and eventually, so will your value prop. Learn how to apply continuous improvement to your company messaging to make sure your value proposition is always aligned with your customers' needs and desires.
Creating and Delivering Your Value Proposition: Managing Customer Experience for Profit by Cindy Barnes, Helen Blake, & David Pinder
This book actually provides you with a series of 6 "Value Proposition Builders" that you can use to help explore different options and discover the best value prop for your company. The value prop builders are focused around 6 different elements:
The market
The value you provide
Your offers
The benefits of your product or service
Alternatives & differentiation
Proof
Even if you already have a value proposition, I would still recommend trying out all 6 of these methods. Sometimes simply brainstorming from a new prompt can help you make an unexpected discovery.
Featuring global case studies and examples, Creating and Delivering your Value Proposition is an essential guide to understanding and developing a value-focused strategy for all senior practitioners.
Content Marketing Books
We've all heard the saying that "content is king." There's no denying that both the supply and the demand for content is higher than ever before. The challenge for many companies is finding a way to make their content stand out and progress their visitors farther along the Customer Journey. And here are a few books that will help you do just that.
Made to Stick by Chip and Dan Heath
Why do some ideas seem stickier than others? How come we can remember old urban legends and stories that we weren't even a part of, but we can't remember what was on our grocery list? Understanding what goes into crafting a sticky idea is life changing for marketers, especially content marketers. And that's exactly what this book tries to teach you.
If you can create content that people will remember, they are more likely to trust you, think of you, and remember your brand. And once you are remembered, you are way more likely to make conversions later on in your marketing funnel. Learn to create sticky content, and you'll go further than you've ever been.
Epic Content Marketing by Joe Pulizzi
There is a lot of distractions and noise that your customers automatically tune out in their digital space every day. How do you make sure that you can reach your customers, and your emails don't just end up in the junk folder? Epic content marketing.
It's become more important than ever to create content that people will actually learn something from, and then figure out what you can do to actually make them interact with it. Finding your content niche is the biggest part. Then, once you perfect what you're good at, you can send it out to the masses in your content and use it to leverage more sales and subscribers. This book offers tactical information, guides, and case studies that anyone can use to start their own epic journey.
Content That Converts by Laura Hanly
The biggest lie in content marketing is that it doesn't bring in revenue. How do we know it's a lie? Because Laura Hanly has laid out the perfect plan for creating a predictable stream of qualified leads through content marketing in this very book.
After reading through her proven plan for entrepreneurs and B2B companies, you'll be ready to get your own sales funnel overflowing with customers. And they will all be primed and ready to buy after reading your amazing content.
Bird by Bird by Anne Lammot
This book by Anne Lammot is a timeless classic that is not only heartwarming, but also offers tactical advice for writers or people who want to be writers. Offering herself up as evidence, she walks you through the writing process that every writer goes through, answers important questions, and gives you advice on how to improve, while seamlessly intertwining her advice about writing with her advice about what it takes to actually be one.
By opening yourself up to the world around you, you can find the inspiration you need to survive life as a writer. This book is a must read for any writer, aspiring or otherwise.
Content Rules: How to Create Killer Blogs, Podcasts, Videos, Ebooks, Webinars (and More) That Engage Customers and Ignite Your Business (New Rules Social Media Series) by Ann Handley & C.C. Chapman
Written by the chief marketing officers of marketingprofs.com, this book is the go-to guide for creating standout content across all channels: blogs, videos, podcasts, webinars, social media, ebooks, and more.
Over the course of 29 in-depth chapters you'll learn how to tell a bold story in various formats to generate awareness and create excitement around your company. Along the way you'll get plenty of case studies you can use for inspiration or ideas.
You'll also learn strategies you can use to get your content out there—such as distributing it on social media and other channels—to help make sure all your hard work pays off in the form of new visits and customers.
Everybody Writes: Your Go-to Guide to Creating Ridiculously Good Content by Ann Handley
In today's content-driven world, everybody is a writer. This applies to publishers, marketers, anyone who has a website or is on social media—if you have an audience that you're trying to reach with a message, the overwhelming method that you use to deliver that message is through writing.
In today's day and age, words are your primary currency of communication.
This book examines the role of writing in an age of Twitter-sized messages. How do you write for the modern age in a way that grabs attention while still communicating your message clearly and effectively?
Learn how to create the kind of writing that helps businesses thrive, including lessons you can apply across all your online assets (websites, emails, social media accounts, etc.). Get a list of the most effective tools for content marketing. Discover best practices for creating content that generates trust and credibility. And much more.
Get Content Get Customers: Turn Prospects into Buyers with Content Marketing by Joe Pulizzi & Newt Barrett
Are you tired of pumping out content that generates plenty of visits and engagement… but no sales? Then this book is for you.
In Get Content, Get Customers you'll learn how to create content that SELLS. You'll learn how to select the content types that best match your strategy, why you might want to consider shifting more of your media budget to content, how to develop a content marketing mindset within your organization, and more.
In a nutshell, you'll learn how to put the "marketing" back into "content marketing."
And with 16 in-depth case studies, like the classic "Will It Blend" campaign, you'll get a bunch of examples that will give you ideas and inspiration to draw on for your own content.
Social Media Books
For many companies, social media marketing is hit-or-miss. Either they have a rabid base of engaged fans, or they're constantly dealing with trolls and complaints. In these books you'll learn how to put social media to work in your company to achieve an important business function.
Influencer: Building Your Personal Brand in the Age of Social Media by Brittany Hennessy
Growing an audience and building a brand is not only important for the growth of a company, but for the development of your personal brand. Social media is such an important tool for building your personal brand and then using it as a source of income, entertainment, or channel to land a better job.
This book will focus on using your personal brand as a source of income, teaching better strategies for creating content and producing branded content for your audience. Being able to sell your personal brand to the marketing team of companies can be a valuable skill no matter what your goals are.
When The Miracle Drops: How Instagram Helped Turn A Quick Fix Into A Million-Dollar Product by Jesseca Dupart
This book tells the story of Jesseca Dupart, the founder and CEO of Kaleidoscope Hair Products, and her journey from overcoming adversity during her childhood in New Orleans to creating a multi-million dollar business. Jesseca uses her story of persistence to lay out a path to success through unconventional steps.
She talks about the strategies she used to build her brand through Instagram, as well as gives tactical advice to entrepreneurs and marketers looking to climb their way through the obstacle-ridden business world. This book is educational and inspiring and is well worth a read.
The Art of Social Media: Power Tips for Power Users by Guy Kawasaki and Peg Fitzpatrick
Seeking advice from those who have experienced success and failures can help tremendously, and this is exactly the practical experience that authors Guy and Peg provide in The Art of Social Media.
These experts provide something helpful for any experience level and business size in their start-to-finish guide on growing and improving your social media presence. Learn how to gain more followers, create more engaging posts, and more from authors who have seen it all.
One Million Followers by Brendan Kane
Do you wish you had all the secrets to growing an exponential following on social media? To become the influencer that promotes your brand instead of paying other ones to promote it for you? Well, thanks to this book by Brendan Kane, you can. As a social media growth hacker who has done work for celebrities like Taylor Swift and Rihanna, as well as brands like IKEA, MTV, and Sketchers, Kane has lots of experience in helping big brands grow.
Kane teaches how to create a following of real, dedicated, diverse online following out of thin air on any social media platform you or your business may be looking to expand on. Using his tools and strategies for growth, any brand can go from follower to leader in a short amount of time. Featuring interviews from top promoters, influencers, and celebrities, This book is truly your one-stop-shop for learning how to grow your social media presence, and fast.
Jab, Jab, Jab, Right Hook: How to Tell Your Story in a Noisy Social World by Gary Vaynerchuk
Most marketers are familiar with Gary Vaynerchuk for his social media presence, but did you know that he's written this book about his social media strategy? Imagine reading a book that details how to become as recognizable of a name as Gary Vaynerchuk! He breaks down why creating good content for social media is only half the battle.
To be truly successful, you have to curate your content to fit the specific social media site you are posting on, which Vaynerchuk gives you the blueprint for doing. Agencies always focus on landing the "right hooks," massive actions that make them grow exponentially, but he reminds you that landing the jabs is just as important.
The Essential Social Media Marketing Handbook: A New Roadmap for Maximizing Your Brand, Influence, and Credibility by Gail Z. Martin
Today, social media is where people hang out online. And the smart companies are joining them there—and entering into meaningful conversations that help to forge deeper connections with their customers.
This company/customer connection is becoming more and more important, and in this book you'll learn how to rise above the competition and stand out in an increasingly crowded marketplace. This book dives into all the major platforms, including:
The "Mighty 3" (Facebook, Twitter, and LinkedIn)
The blogosphere (Pinterest, Tumblr, Instagram)
Video sites (YouTube, Facebook Live)
Interest sites (Meetup & Reddit)
Internet radio & podcasting
Crowdfunding (Kickstarter, Patreon, and GoFundMe)
You'll gain effective strategies for maximizing these channels for different purposes—whether you're an author, a speaker, an event planner, a not-for-profit, and so on.
When done right, social media can build your brand, establish credibility & encourage loyalty, and strengthen your relationship with customers. Consider this book your "social media bible" to do that in your own company or career.
The New Influencers: A Marketer's Guide to the New Social Media by Paul Gillin
Social media is more influential than ever before, and this book examines the ways in which it has disrupted and transformed our traditional media channels. It also shares strategies your company can use to leverage these new communication forums to increase your reach and credibility with modern-day consumers.
Slowly but surely, the old influencers are declining. Big TV stations lose ground to YouTube every year, and brick-and-mortar companies like Borders and Blockbuster have been effectively replaced by online companies like Amazon and Netflix.
The key to avoiding the fate of these old companies—and growing your following as more and more of our interactions take place on social media—is to properly understand and leverage the new media: social media sites, blogs, podcasts, and more.
Website Design & Optimization Books
These books teach you the strategies of website design and optimization that you can use to improve the conversion rate of your website. Through the ongoing process of usability testing and conversion optimization, you can ultimately drive more leads & sales from your website traffic.
Call to Action: Secret Formulas to Improve Online Results by Bryan Eisenberg, Jeffrey Eisenberg, & Lisa T. Davis
The Eisenbergs are well-known conversion rate optimization (CRO) experts, and in this book they share a treasure trove of web usability & conversion secrets.
What I love about this book is that Bryan & Jeffrey don't simply jump to giving superficial advice like what color to make your website buttons. Instead, they provide a much deeper, more foundational understanding of the principles underlying effective CRO.
You'll learn things like how to…
Take a micro-perspective on your conversions
Understand your customers (and how not to frustrate them)
Avoid "accidental marketing" in your industry
Architect your website's path to success
Increase your ROI from pay-per-click traffic
Find out if your homepage is helping or hindering sales
And much more. Along the way, you'll even get the chance to see many of these techniques in action through case studies and examples.
Call to Action an essential book for anyone interested in generating maximum results from their website traffic. Study it and put what you learn to practice. You'll be glad you did.
Don't Make Me Think, Revisited: A Common Sense Approach to Web & Mobile Usability by Steve Krug
These days, it's hard to underestimate the importance of your website. It's your company's 24/7 salesperson, the most visible part of your business. Even if you own a local brick-and-mortar business, most people will still check out your website before visiting your store. They want to research your company online before committing the time to drive to your store.
And if they find your website is confusing or hard to use, what is that going to say about your company?
That's why this is such an important book. Don't Make Me Think is the all-time classic book on web usability. You'll learn the most important principles of usability, which means you'll learn how to make sure your website is simple and intuitive to navigate.
And as you probably already know, the easier your website is to use… the better.
This new and updated version includes more recent examples and an all-new chapter on mobile usability (which becomes more and more important every day). This is a smart book full of common-sense advice and practical tips to help improve your website.
Web Analytics 2.0: The Art of Online Accountability and Science of Customer Centricity by Avinash Kaushik
Accurate and actionable analytics are essential to good digital marketing.
Essential.
After all, good data is the only way you can know which parts of your marketing funnel are working… and which ones aren't.
The problem is that web analytics can be difficult to set up and interpret if you don't know what you're doing. And keep in mind that the only thing worse than no idea is bad data.
Enter Web Analytics 2.0. This book, penned by analytics master Avinash Kaushik, gives you a simple and effective framework you can use to interpret your analytics and use your website data to make smarter business decisions.
So if you want to measure the effect of a marketing campaign, social media efforts, and even track the performance of multi-channel campaigns, give this book a read. You'll learn how to create an actionable analytics strategy for data-driven growth.
Your Customer Creation Equation: Unexpected Website Formulas of The Conversion Scientist by Brian Massey
Brian Massey, "The Conversion Scientist™," is one of the leaders in the growing field of conversion rate optimization. And in this book, he shares the same optimization formulas he has used to drive increased sales and new business for his clients.
You'll learn how to set up your own "conversion lab" where you can measure, experience, and ultimately improve the performance of your website. Discover how to develop effective product pages, landing pages, homepages, shopping carts, and more. And find out how to use competitive analysis to keep a finger on the pulse of your industry.
These days, it's not enough to simply have a website. You have to have a website that works—one that's easy to use and effectively compels your visitors to take the actions you want them to take.
Cool & Interesting Marketing Books
These books are unique. They don't fit neatly into one of the categories above—instead they examine a wide range of fascinating topics. And while they may or may not deal directly with the topics of marketing or sales, they do examine some fascinating corners of the human psyche that can help you to better understand your customers and appeal to the hidden motivations that drive their behavior.
Cultivating Creativity: How to Create on Campuses, In Corporations, + Beyond by Amma Marfo
Cultivating Creativity is a book for anyone finding themselves in a creative rut. It dispels the self-deprecating idea that not everyone is creative, and helps anyone uncover their creative potential through stories and examples from real life.
It also provides exercises to help you get the reps that you need to unlock your creative potential, giving you a chance to improve as you learn. By the end of the book, you'll look at your creative potential in a whole new way.
The End of Marketing: Humanizing your Brand in the Age of Social Media and AI by Carlos Gil
If you've been in marketing for a while, you've seen traditional practices quickly fall by the wayside. The world has become more digital, and marketers have had to adjust. But, as digital as the world is now, it's still important to make sure your brand has human aspects to it.
The End of Marketing revolutionizes the way brands, agencies, and marketers should approach marketing, utilizing old marketing tips to better approach new marketing strategies. Even though it's easier to reach customers than ever before, the relationship you build with them is still the most important aspect to marketing and business growth. Humanization is key, especially in a world where human interaction seems scarce.
So You Want to Start a Podcast by Kristen Meinzer
Podcasts are one of the best (and widely accessible) content marketing tools around, and while it may seem like everyone and their best friend already have a podcast, it's never too late to get started yourself.
And this book will help you get started. Kristen Meinzer has a step-by-step plan for how to decide your niche, find your listeners, and get going on your audio adventure. The best way to find success in the podcast world is to have a strategy, and Kristen is here to get you there.
The Cluetrain Manifesto: The End of Business as Usual by Rick Levine, Christopher Locke, Doc Searls, & David Weinberger
This is a fun and sometimes shocking book that explores the many ways in which the Internet has fundamentally changed the way we do business—and the way we live our lives—in the digital age.
Learn why customers want conversations (not messages), and why the companies that succeed in the digital age will be those that enter into two-way conversations with their customers… rather than using the one-way messaging of the past.
It's a great book that has informed many of the techniques we teach here at DigitalMarketer.
Getting Naked: A Business Fable About Shedding the Three Fears That Sabotage Client Loyalty by Patrick Lencioni
If you're a consultant or part of a marketing agency, you really need to check out this book.
In Getting Naked, author Patrick Lencioni talks about why it's so important to display vulnerability with your clients—and why you must always be 100% transparent with them.
He also examines the 3 big fears that have a tendency to sabotage the loyalty of your clients. They include the fear of losing business, the fear of being embarrassed, and the fear of being inferior.
When you understand those fears and recognize the need to express your vulnerability to your clients, then you'll start to generate more trust & loyalty with them. It also empowers your company to differentiate from your competition, to be less desperate during the sales process, and to attract the kind of clients who will love working with you.
The Life of P. T. Barnum, Written by Himself by P T. Barnum
Though he's been dead for well over 100 years, P.T. Barnum is still a household name. The man revolutionized the entertainment industry, most notably through his Barnum & Bailey Circus.
What made Barnum so successful was the way he was able to attract an audience and keep them spellbound with interest—invaluable skills for any marketer. His methods were so influential that they influenced everything from advertising to marketing to public relations.
And in this book, which is drawn from the 1855 version (meaning it still contains some of Barnum's more controversial stories), you'll get a candid account of this innovator's life and career. You can even read copies of some of his original press reviews and other writings.
P.T. Barnum is a great example of why true innovation takes the courage and persistence to bring your vision to life. I hope that's 1 message you take away from this book.
Peterman Rides Again: Adventures Continue with the Real "J. Peterman" Through Life & the Catalog Business by John Peterman
Thanks to Seinfeld, J. Peterman (Elaine's boss in the show) is almost a household name. He was also one of the most successful mail-order catalog entrepreneurs in history. Peterman stood out among advertisers not just for his massive success, but also for his unique style. Unlike most other catalogs, Peterman wrote long, intricate copy and used watercolor illustrations rather than real photographs.
And in this memoir, Peterman tells his story of his exciting life and his storied career. You'll learn how he started his company with just $500 and a single product… and grew it into a $75 million behemoth. It wasn't without trials, of course—you'll hear about his company's cash-flow crisis, and how he dealt with it.
But most of all, Peterman Rides Again is a tale of a man who was willing to be unconventional, to learn from his mistakes, and to make his dreams a reality. It's as inspiring as it is instructional. (And it just might give you a better appreciation for some of the jokes in Seinfeld.)
Resonate: Present Visual Stories that Transform Audiences by Nancy Duarte
This book focuses on helping you to deliver more effective presentations by connecting with your audience and compelling them to take purposeful action. You'll learn to borrow storytelling techniques from myths & movies, define the "hero's journey," structure your presentation to reinforce your message, and more.
This is a great book for marketers for 2 main reasons:
First, because most of us are going to have to deliver a presentation now and then—whether it's an informal meeting with your boss and a few coworkers, or a live recorded event at a massive marketing conference like Traffic & Conversion Summit. Making the most of these opportunities can do amazing things for your career.
The second reason why this book is helpful is because the insights you learn from this book can be applied to other mediums! The whole concept of the hero's journey is a really powerful concept to understand in marketing, and is something you should apply to your Customer Journey and all your marketing funnels.
(Remember, your product or service is NOT the hero. Your customer is the hero. And your product or service is the "mentor" that guides the hero to their end goal.)
Understanding Comics: The Invisible Art by Scott McCloud
If you like comics, you'll absolutely this book.
In Understanding Comics, Scott McCloud does a deep-dive into how this art form really works. He explores the many strategies that comic book artists use to tell highly consumable stories in a visual medium. Trust me—you'll be amazed by the amount of subtlety and artistry that goes into a "simple" comic book.
And you'll never look at Spider-Man the same way again.
What's even cooler is the way the book's written. The entire thing is written as a comic book, so you're never stuck reading a dry paragraph on a page without pictures. The whole book is full of movement and comedy, which is probably why it's such an easy book to read in a single session.
So why should you, as a marketer, read this book about comic books? I'm glad you asked. While it doesn't deal with marketing directly, this book has a lot to offer the ambitious marketer—as long as he or she is willing to learn. Here's why:
Comics are stories that are written with mass appeal. They're carefully constructed narratives designed to catch a reader's attention, draw them in with a compelling intellectual or emotional appeal, and keep them engaged throughout the entire issue. And hopefully, if the comic book has done everything right, then the reader will want to come back again and again for more.
Sound a little bit like marketing to you?
When to Rob a Bank: …And 131 More Warped Suggestions and Well-Intended Rants by Steven D. Levitt & Stephen J. Dubner
This book, by the authors of Freakonomics, is a fascinating read that will leave you scratching your head at some of the bizarre truths and weird enigmas in the world today.
While the content here isn't directly related to marketing, the insights regarding human behavior can be extremely helpful knowledge for anyone who wants to do a better job of marketing to… you know… humans.
(And remember, forget about B2B and B2C—all selling is ultimately H2H.)
This book is also a great reminder never to take anything for granted. Many of the conclusions that Steven Levitt & Stephen Dubner arrive at are counterintuitive, going against what most people would call "common sense." But that's often how it is in life, isn't it? When you look past the surface, you often find that things are more complicated than they appear.
Personally, I enjoy When to Rob a Bank even more than the original Freakonomics thanks to the more casual writing style (most of the content here came from their blog) and even more outlandish subjects of investigation. But if you love this book and you haven't read their original yet, you might want to check out Freakonomics as well.
Are You Passionate About Learning Marketing?
If you love learning about marketing (and the fact that you're even reading this post makes me think you are), then dig into these books. Study them. Enjoy them.
There are enough insights in these 125 classics to keep you busy. 🙂